Another Baby Was Born on a Flight—This Time Mid-Air on a Plane to Bangalore
A baby boy made his entry into the world in one of the most unlikeliest of places: on a plane flying over India.
A woman was traveling from Delhi to Bangalore (also known as Bengaluru) on an IndiGo plane on Thursday when she suddenly went into labor mid-flight.
"We confirm that a baby boy was delivered prematurely on flight 6E 122 from Delhi to Bengaluru. There are no further details available," the airline said in a statement.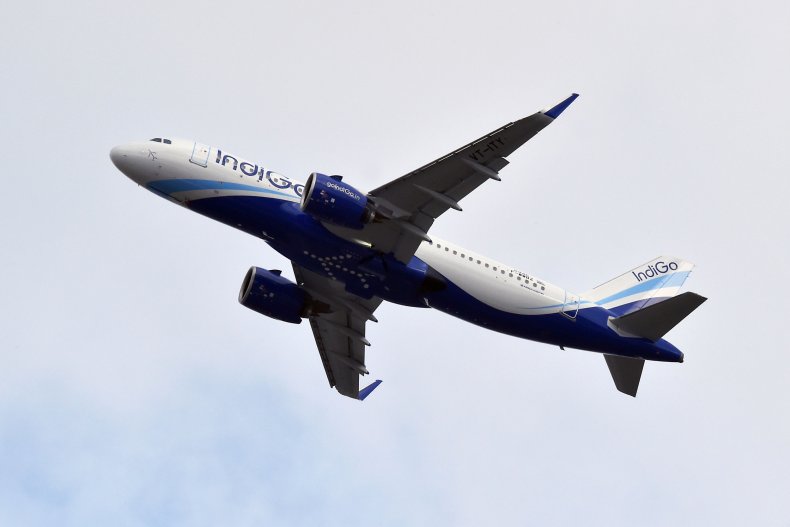 Dozens of people from the flight flooded social media with their accounts of the scene, noting that the airline's crew jumped into action when the mother went into labor. They apparently were able to create a makeshift hospital in one area of the plane where the woman successfully gave birth to her premature son. And, luckily, there was a doctor on the flight.
"Was on @IndiGo6E 6E 122 flight to BLR, woman gives birth mid-indiair, amazing team work of indigo flight attendants. They setup a hospital in minutes and the new born cried mid air. Dr Shailaja Vallabhani was fortunately on this flight! Thank you god n entire @IndiGo6E crew," one person wrote on Twitter on Thursday.
Others shared video of mom and baby making their exit off the plane once they landed at the airport in Bangalore. She was greeted by dozens of airport staffers who applauded as she was wheeled off the plane with her new baby in her arms.
"Amazing scenes. Baby born mid-air on @IndiGo6E Delhi - Bangalore flight today, helped by the airline's crew," a Twitter user wrote. "Future IndiGo pilot perhaps."
While IndiGo hasn't confirmed whether or not the child will get any future perks for being born on its plane, it's not uncommon for airlines to roll out the runway for babies who were born on their aircrafts.
Just in September, EgyptAir awarded a newborn free international travel after a woman gave birth on an EgyptAir flight from London to Cairo. The plane was just passing German airspace when a pregnant woman on the flight started experiencing pain. The flight's pilot was planning on making an emergency landing in Munich with the hopes of getting the woman to a hospital, but she ended up going into labor before they could land.
The odds of a woman giving birth on a plane are incredibly rare. According to aviation medical support firm MedAire, mid-flight births only occur at a rate of one in every 26 million passengers.
"In-flight childbirth is very, very rare, and when you review the cases they were unexpected—these were premature babies," Dr. Paulo Alves, the company's global medical director, told Condé Nast Traveler in 2018. "It's not the best place for you to have your child, for many reasons. For one thing, the air is thinner, so it's harder for the baby to breathe."