Baby Shot and Killed in Tennessee, Investigation Underway
Police are investigating after a 1-year-old boy was killed in a shooting in Memphis, Tennessee, on Wednesday night.
The Memphis Police Department said officers responded to the shooting in the 2100 block of Clayton Avenue shortly after 10 p.m.
The child was transported to Le Bonheur Children's Hospital, where he was pronounced dead, the police department said in a post on Twitter.
Another person who was shot was transported to the Regional One Health hospital in a critical condition. Police did not provide any further details about the victims.
The police department did not immediately release any information about the suspect or suspects or a motive for the shooting.
"This is an ongoing homicide investigation," the department's tweet added.
The Memphis Police Department has been contacted for additional comment.
Every year, 18,000 children and teenagers are shot and killed or wounded in the U.S, according to Everytown for Gun Safety. About 58 percent of child and teen gun deaths are homicides, according to data cited by the nonprofit.
"Children and teens in the U.S. experience staggeringly high rates of gun deaths and injuries," the group's website states.
"They are also harmed when a friend or family member is killed with a gun, when someone they know is shot, and when they witness and hear gunshots. Tragically, children and teens are at heightened risk by guns in the home. The vast majority of child and teen gun homicide deaths and unintentional shooting deaths and injuries occur in the home."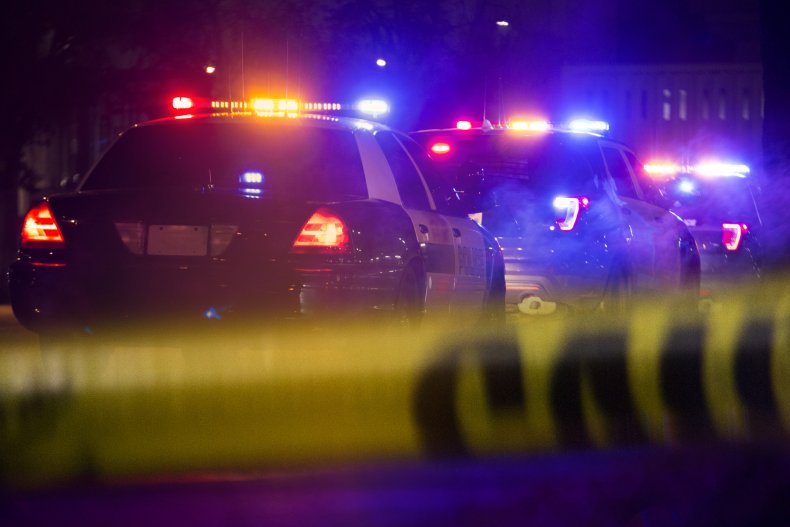 Wednesday's shooting in Memphis came a day after a toddler in Arizona died from a self-inflicted gunshot after finding a family member's gun, according to police.
Officers with the Hueytown Police Department raced to the child's home and began life-saving efforts after being alerted to the shooting on Tuesday morning.
But the 2-year-old was pronounced dead after arriving at Children's of Alabama hospital in Birmingham.
And last week, a woman was taken into custody after allegedly admitting to police in Detroit, Michigan, that she had shot her 4-year-old daughter while cleaning her gun.
The child was taken to the hospital in a critical condition.
Her mother had initially told police that a man had shot her daughter twice when she resisted his attempt to steal her purse.
But her story allegedly unraveled after police said they found inconsistencies.
Anyone with information about Wednesday night's shooting is urged to call Crime Stoppers at 901-528-CASH.