Baby Bust, Not Boom, Likely After COVID-19 Pandemic
Economic uncertainty created by the COVID19 pandemic is likely to lead to a baby bust next year, two researchers believe. They report that the number of U.S. births in 2021 could decline by 300,000 to 500,000.
"We base this expectation on lessons drawn from economic studies of fertility behavior, along with data presented here from the Great Recession of 2007-2009 and the 1918 Spanish Flu," Melissa Kearney, a non-resident senior fellow at the Brookings Institution, a Washington-based think tank, and Philip Levine, a professor of economics at Wellesley College, said in a research report.
"(The coronavirus pandemic) is leading to tremendous economic loss, uncertainty, and insecurity," the report said. "That is why birth rates will tumble."
The unemployment rate peaked at 14.7% in April, the highest since the Great Depression of the 1930s when joblessness was estimated to have reached 25%, the U.S. Department of Labor reported.
Early in the Covid-19 shutdown, some speculated about an uptick in U.S. births as millions stayed home with little or nothing to do after exhausting a pile of books and magazines or binge-watching movies. But a spike in births due to major events isn't backed by the data.
Writing in Demography, researcher J. Richard Udry compared the number of births in New York City nine months after the blackout of 1965 with comparable periods for the previous five years and found no increase in births associated with the blackout.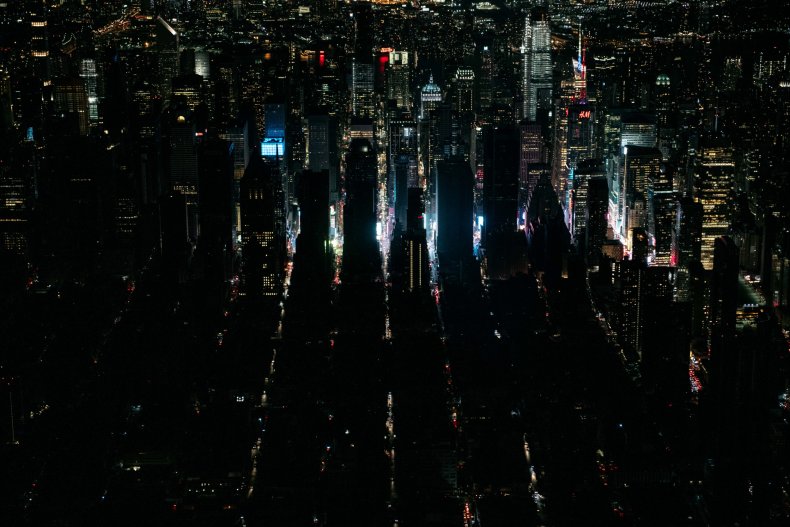 Failure of a protective relay tripped circuit breakers at a hydro-electric generating plant on the Canadian side of the border near Niagara Falls and caused other lines to fail, knocking out power to about 30 million people in eight states, the Canadian provinces of Ontario and Quebec and New York City. Some were without power for up to 12 hours.
Data compiled by the Massachusetts Department of Public Health showed no wave of "blizzard babies" following a storm in 1978 that dumped about 27 inches of snow in Boston. Nevertheless, women leaving a local hospital after the weather warmed up were given T-shirts reading "Blizzard Baby 1978" boosting the myth.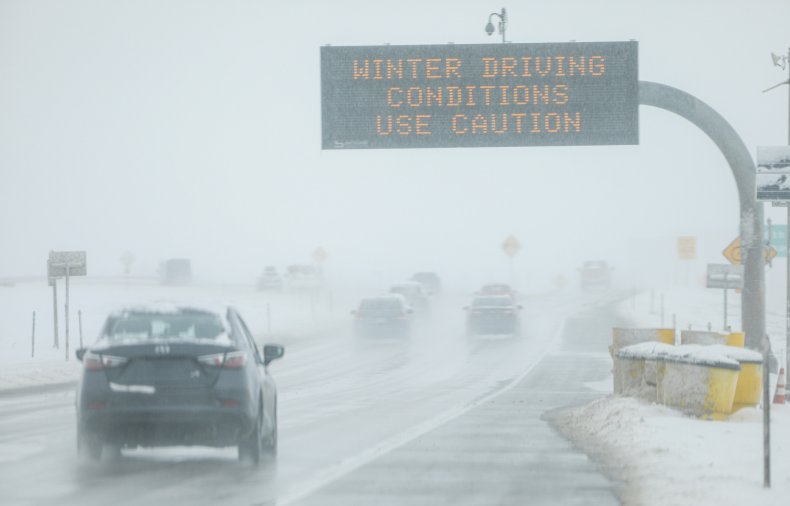 Such tales are often a staple in the local news, but economic security – not boredom from being stuck at home – fosters increased births.
Writing in The Review of Economics and Statistics, researchers Melissa Kearney and Riley Wilson found that new jobs and higher wages created in 26 states by hydraulic fracturing, or fracking, in the 2000s led to an increase in marital and non-marital birth rates, but not an increase in marriages.
A study published by the National Institutes of Health, a division of the U.S. Department of Health and Human Services, found that births in Appalachian coal mining regions rose as demand for coal increased in the 1970s driving prices and wages higher, but declined as prices and wages fell during the 1980s when demand waned.
"There is considerable empirical support for the prediction that an increase in income leads to more births, what economists call 'a positive income effect,'" researchers Kearney and Levine said in a report for the Brookings Institution.
Increases in house prices led to higher births among homeowners, but a decline among renters. The difference: higher prices boost home equity and therefore create a sense of wealth and security while higher rent means less disposable income.
There's also abundant evidence to show births fall during hard times. The Brookings researchers found that, in general, a one percentage point increase in the nation's unemployment rate later translates into a one percent drop in the birth rate.
"The pandemic has changed the social and economic realities of people's lives," researchers Laura Lindberg, Alicia VandeVusse, Jennifer Mueller and Marielle Kirstein said in a report for the New York-based Guttmacher Institute.
"The nearly universal imposition of stay-at-home requirements begun in mid-March 2020, the numerous restrictions remaining thereafter and the widespread uptake of social distancing have led to growing economic and social insecurity."
The researchers found that 34% of the 2,009 American women surveyed have delayed plans to have a child and reduced the number of children they expect to have. The Guttmacher Institute survey concluded that 44% of black women, 48% of Hispanic women and 26% of white women planned to delay having a child or wanted fewer children due to the coronavirus pandemic.
Researchers Joshua Wilde, Wei Chen and Sophie Lohmann reviewed search data on Google Trends and found that pregnancy-related keywords such as "ultrasound," "morning sickness" and a home pregnancy test branded as ClearBlue have fallen since the pandemic shutdown.
The Brookings Institution researchers said every increase in the death rate attributable to the 1918 Spanish flu epidemic was followed nine months later by "dramatic" reduction in births.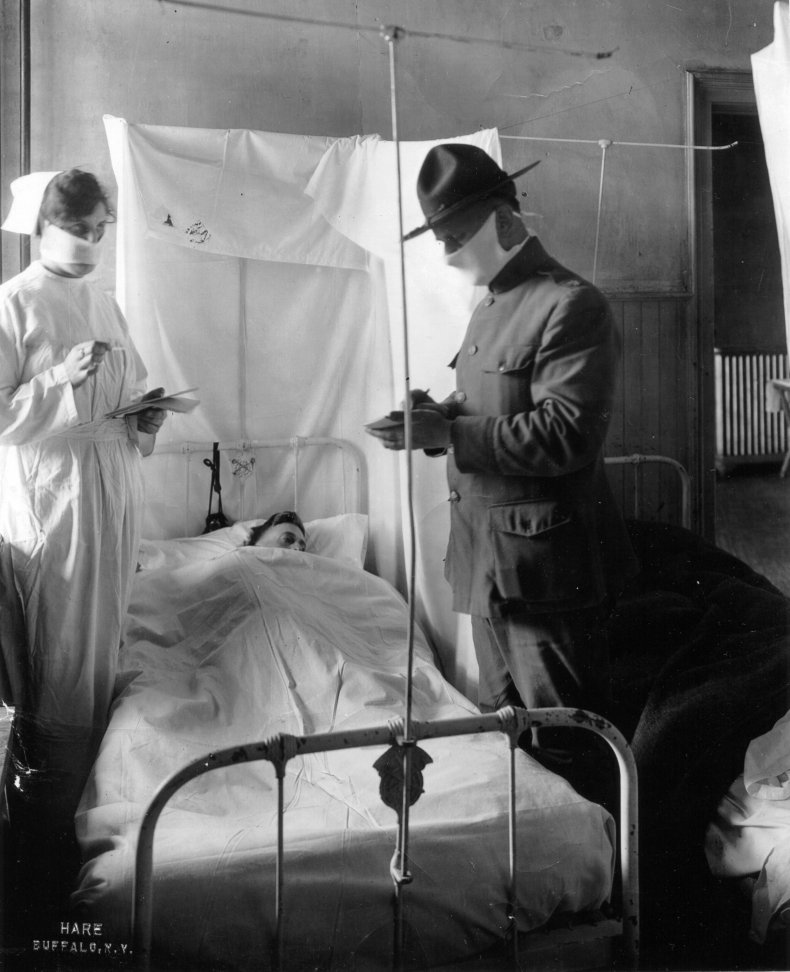 So far, researchers said it's the economic uncertainty created by the pandemic rather than the number of deaths attributed to COVID-19 that affects the number of births. Johns Hopkins University reports there have been 19,516,137 confirmed Covid-19 cases in the U.S. through December 30 and 338,656 deaths.
The U.S. Food and Drug Administration has approved distribution of vaccines developed by Pfizer/BioNTech and Moderna. About 20 other companies are also working on vaccines.
"It will still be several months before birth data will become available that will enable us to count the 'missing' births," Kearney and Levine wrote. "Additional survey evidence has come out, though, since we released our initial report that supports a coming baby bust. Corroborating evidence generated since our June report supports our prediction of a baby bust next year."
But the projected decline in births due to COVID-19 doesn't mean empty schools in the future. In 2018, the most recent year with a complete tally, there were 3.791 million births in the U.S., the Centers for Disease Control and Prevention reported.
Through the 1970s, the average age of women at first birth was 24.3 years. It has now risen to 29. Many women, especially those in college or a post-secondary training program, have delayed having children, but about 50 percent of women aged 15 – 44 said they expected to have a child in the future.