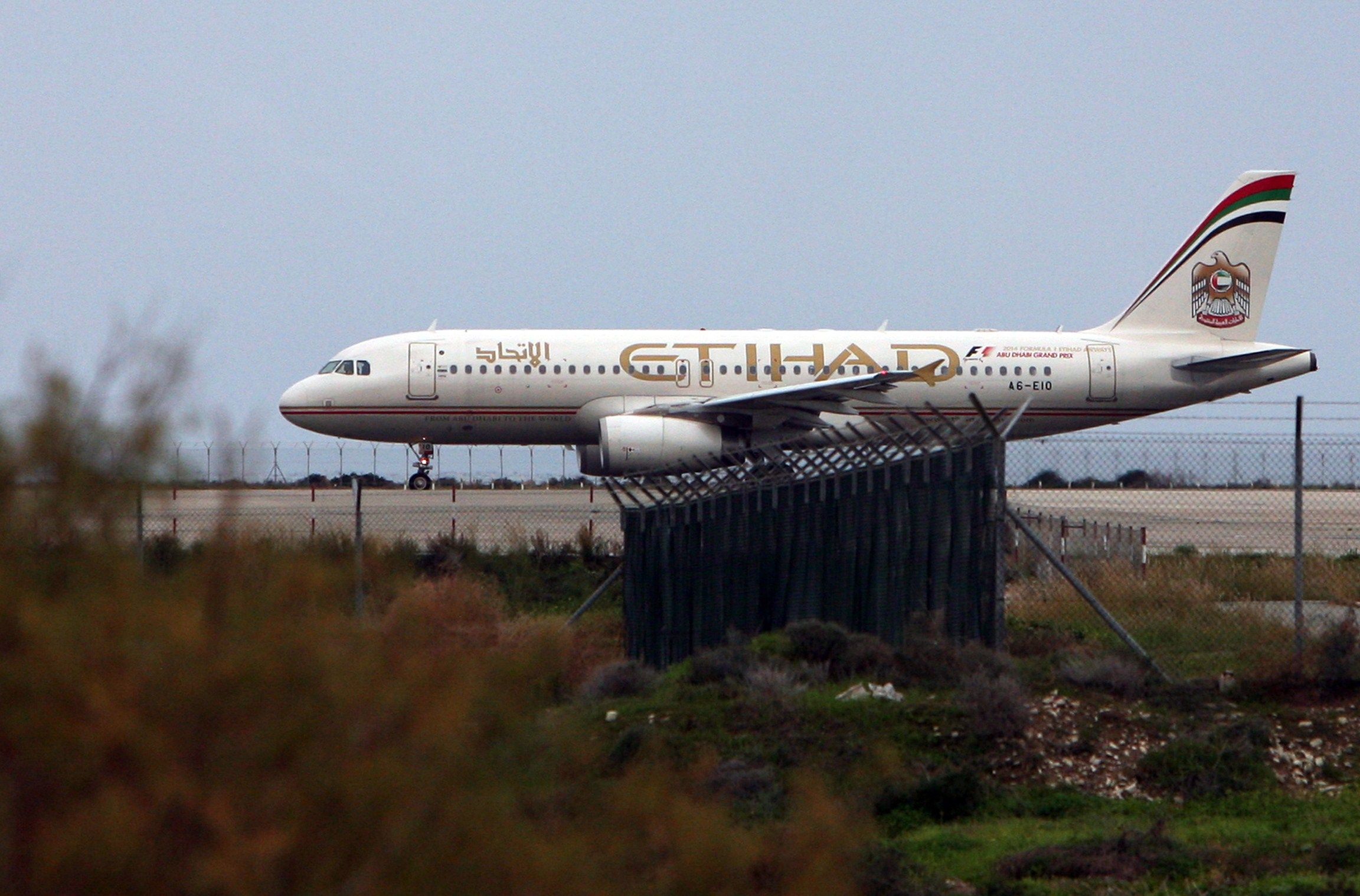 A newborn baby was found dead and wrapped in a plastic bag in an airplane lavatory Sunday morning at Soekarno–Hatta International Airport, near Jakarta, Indonesia. The suspected mother of the child was held at the airport shortly after arriving in Indonesia on a plane from Bangkok that landed at around 1:00 a.m.
The plane, whose flight originated in Abu Dhabi, was diverted to Bangkok after the suspected mother started bleeding. The body of the newborn was not found by the airline cleaning crew until the Etihad Airways flight arrived at Soekarno–Hatta on Saturday night, according to The Jakarta Post.
The baby, which was reportedly carried to term, was found wrapped in a plastic bag in a drawer in the lavatory.
The 37-year-old suspected mother, named Hani, is a resident of Indonesia's Cianjur, on the island of West Java, but employed as a domestic worker in Abu Dhabi, AFP reported. Hani reportedly admitted later that she left the baby in the bathroom because she had gotten pregnant by her employer in the United Arab Emirates. About 70 percent of the 5 million Indonesian citizens who work abroad are domestic helpers.
In Jakarta, Ahmad Yusef, the airport police chief, told AFP that when Hani finally arrived in Indonesia, she looked unhealthy and would not be questioned until fit. Mirzal Maulana, head of the airport police's criminal division, said that the case was still under investigation Sunday morning.
A medical team removed Hani from the plane at Suvarnabhumi International Airport in Bangkok, a crew member of the flight told AFP. "The woman was in economy class but then laid on a business-class seat with an oxygen mask. The captain then announced we should divert to Bangkok," said Francesco Calore, and Etihad Airways crew member.
Yusef said the newborn's cause of death was yet to be determined. Hani already has two children and a husband living in Indonesia, according to The Jakarta Post.