Baby Decapitated in Breech Birth, Doctor Found at Fault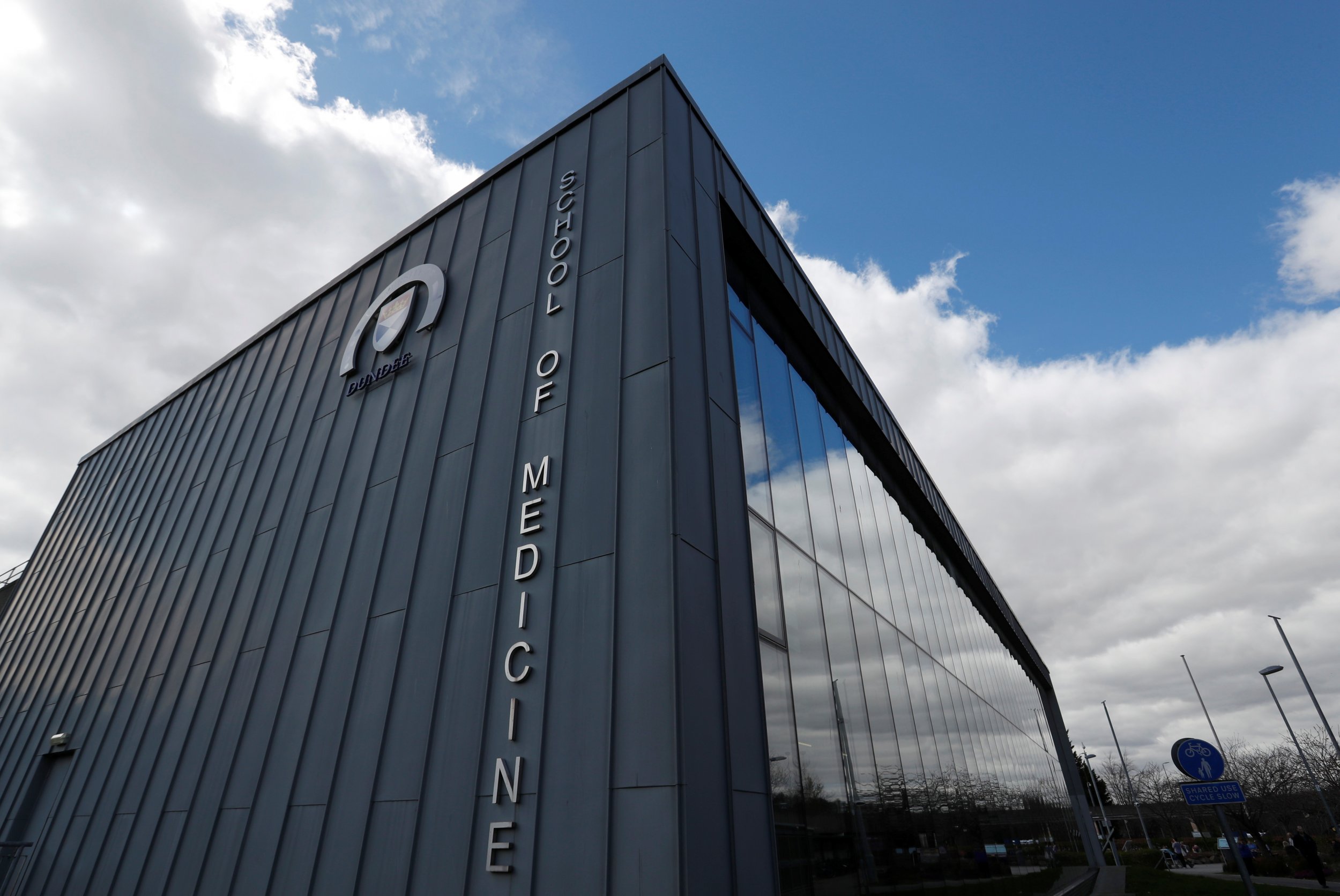 A 2014 breech birth resulted in a decapitated baby at Ninewells Hospital in Scotland, and a tribunal has decided Monday that the attending doctor was at fault.
A first-time mother described as Patient A went to Ninewells and began a troubled delivery. She had only been pregnant for 25 weeks, when human gestation is normally 40 weeks. The fetus had a low heart rate, a prolapsed cord and was in a breech position, meaning it was upside-down.
The Guardian reported that the tribunal hearing for the attending doctor, Vaishnavy Vilvanathan Laxman, declared that the doctor should have performed an emergency Cesarean section. Instead, Laxman attempted a vaginal delivery. While Patient A's water had broken, the doctors hadn't established that she was even in labor yet, and her cervix was only four centimeters dilated. Typically, a cervix will dilate 10 centimeters for a healthy birth.
"I tried to get off the bed but they pulled me back three times and just said they had to get the baby out," the patient told the tribunal, according to The Independent. "They twice tried to cut my cervix and nobody told me they were going to do it. There was no anaesthetic. I said to them 'it doesn't feel right, stop it, what's going on, I don't want to do it', but nobody responded to me in any way."
After an arduous ordeal of attempting to deliver the baby vaginally, the baby's body came out, but not the head. The tribunal declared that the baby was already dead before the decapitation, but might have survived if doctors would have performed a C-section to deliver the baby.
The doctors then performed a Cesarean section to deliver the baby's head, which they re-attached to the body so the mother could say goodbye. Later the tribunal will decide if the doctor's fitness to practice is impaired or not.