Baby Dolphin Dies After Hundreds of Selfie-Seeking Tourists Poke and Photograph It On a Spanish Beach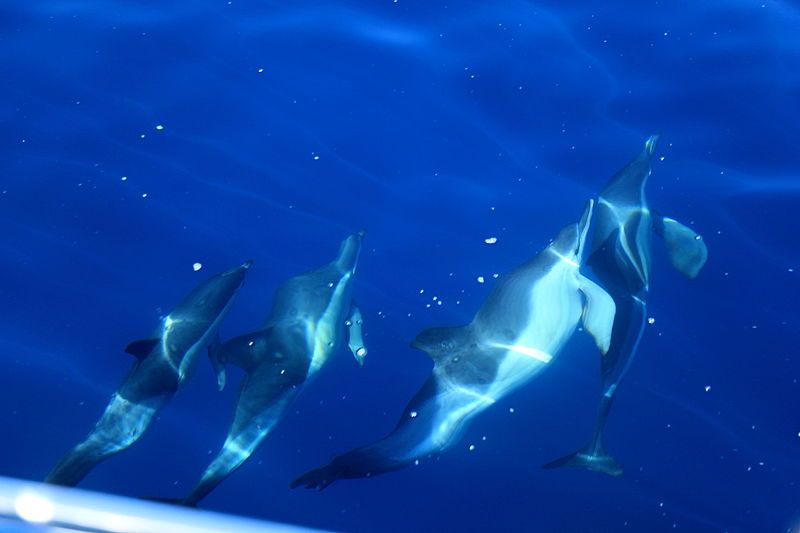 A baby dolphin has died on a beach in southern Spain after a crowd of enthusiastic onlookers touched and photographed it, according to an animal rescue group.
According to a series of posts on the Facebook page of animal charity Equinac, the young dolphin became stranded on the beach in Mojácar in the far south-east of the country, and was quickly surrounded by "hundreds" of excitable people.
A concerned citizen called Spain's animal emergency services number 112, who notified Equinac. But the dolphin had died by the time rescuers arrived 15 minutes later.
The animal charity's post warns that dolphins are "very susceptible to stress," and that touching or taking pictures of the animals will cause a "strong shock" that can exacerbate an already dangerous situation for a cub that has lost its mother.
Hitting out at those who crowded the terrified animal, Equinac's post says: "The human being is the most irrational species that exists.
"There are many [people who are] incapable of empathy for a living being alone, scared, starved, without his mother and terrified. Many of you, in your selfishness, all you want is to photograph and poke, even if the animal suffers from stress."
The charity says anyone who encounters an animal in such a situation should call 112 rather than disturbing it.
The group also points out that, as a protected species, touching or disturbing dolphins may be a criminal offence. It warns that it "will not hesitate for a second" to report any such behaviour if it witnesses it.
According to Equinac, 11 species of dolphins and wales can be found in the waters near Almeria, the province in which the group operates. Among them are four dolphin species: the Risso's Dolphin, Common Bottlenose Dolphin, Striped Dolphin and Short-Beaked Common Dolphin.
"For us the life of a single animal is important and why we put all our energies [sic] in order to help them live," the group's website says.