Baby Drowning in Bathtub Prompts Charges for Grandmother Who 'Fell Asleep'
The drowning death of a 5-month-old baby recently prompted new charges to be filed against the child's grandmother, who previously told police that she "fell asleep" at the time of the incident.
In a recent Facebook post, the Clarksville Police Department in Tennessee stated that the grandmother, identified as 44-year-old Toni Lynn Camia, was served new charges on Wednesday following the death of her 5-month-old granddaughter, Angel Stanford. The new charges filed come several months after the fatal drowning incident occurred last year.
According to police, on August 6, 2021, officers responded to a call for a "baby that was unresponsive," at a home located on Hadley Drive in Clarksville, Tennessee, at approximately 8 p.m. local time.
When police arrived, they found Camia at the residence and according to the Facebook post, she told police that she "took a bath with the baby and fell asleep." According to police, when Camia woke up, the 5-month-old baby was not breathing, prompting her to call 911.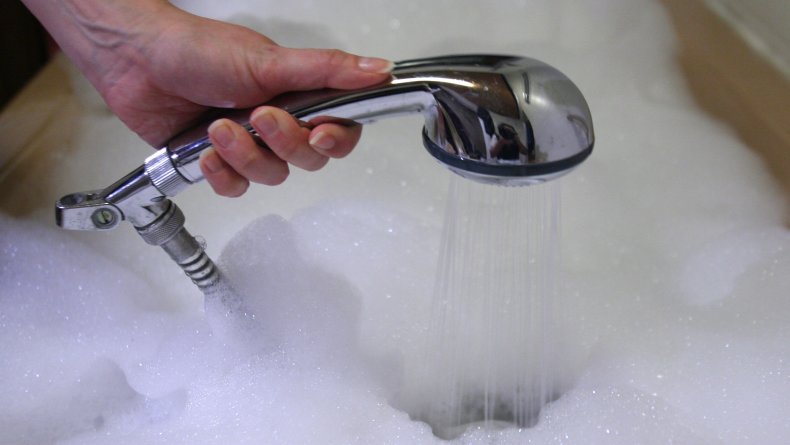 Little 5-month-old Stanford was taken to the Tennova Healthcare hospital where she was pronounced deceased, police said.
According to police, following the baby's death, an investigation was launched and an autopsy was performed. The autopsy revealed that the main cause of death for the 5-month-old baby was "probable drowning," however, the Facebook post noted that "a contributory cause of death was acute methamphetamine intoxication."
"This information along with additional evidence from the investigation including blood results showing methamphetamines in Toni Camia's blood was presented to the Montgomery County Grand Jury earlier this month," police said in the Facebook post.
Police also said that the new charges were served to Camia at Tennessee's Montgomery County Jail, as she was previously arrested on charges unrelated to the 5-month-old's death.
"Camia's bond was set at $300,000 and there is no other information available for release as this case is pending prosecution," police said.
According to police, Camia was charged with "aggravated child abuse/neglect/ endangerment of a child less than eight years old and first-degree murder in perpetration/attempt to perpetrate a crime for the death of 5-month-old Angel Stanford.
In April, Clarksville Today news reported that Camia was arrested for shoplifting at a Walmart location. Law and Crime reported that Camia was also arrested in 2020 for possession of methamphetamine and pleaded guilty to violating probation a year later.
The Clarksville Police Department declined to make any further comments after Newsweek reached out.
Drowning is the leading cause of death for children 1-4, according to Stop Drownings Now, who also says 10 people die of drowning each day.
Last month, a mother from Florida was arrested after her 7-month-old baby drowned in a bathtub while the mother went to get her nails done. The mother, 22-year-old Alyssa Carolyn Jimmie, told police that she left her 7-month-old child in the bathtub with the drain plug removed.
Another 5-month-old baby drowned in the bathtub after his father left the room.
Louisiana authorities say 2020 was one of the deadliest in recent history for child drownings—marking a 60 percent increase of those aged 0-14 who drowned in 2019.