Three Maryland people have been charged with stealing $11,000 of baby formula from a number of Giant grocery stores in Pennsylvania.
Police allege that individuals, Mark A. Rodgers, Samantha Slicer and April M. Rhoades concealed Similac baby formula with other items, like dog food, soda, and Red Bull, in order to steal it.
The alleged thefts took place in five different Giant food stores over the past few months, one in Dauphin County and five in Lancaster County, police say.
In a Giant store, Similac baby formula retails for roughly $1.50 per ounce and $20 for a 12 ounce can. Similac is one of the most sort-after brands, and it's commonly used at U.S. hospitals. At the start of the coronavirus pandemic there was a shortage of baby formula in some retail outlets, due to people panic buying. This in turn increased the price of the product online and the black market.
Baby formula stock levels have retuned to normal in most places but baby formula is commonly sort after product for thieves, and it's always in demand, explained one Pennsylvania police officer.
"Baby formula is a high-ticket item," Springfield Township Police Chief Joe Daly explained to CBS Philly, after a similar alleged theft in Pennsylvania took place last year. "They're selling it for their own benefit to make profit on it. They go into these stores, steal the baby formula, then they sell it at a reduced price to the mom and pop stores who sell it at an inflated price."
According to a New York Times report, some $4.3 billion worth of baby formula was stolen in the United States in 2017. Baby formula is often held behind cash registers, or placed inside locked in cabinets in store, to prevent stealing.
Police filed counts of conspiracy, along with retail theft and theft by unlawful taking against the three Maryland people charged in the recent baby formula thefts.
Charges were filed in the local enforcement areas of Northwest Regional, Manheim Township, Mount Joy Borough and East Hempfield Township regarding the Lancaster County thefts. Meanwhile, Derry Township charged Rodgers in the Dauphin County case.
Rodgers is being charged with seven thefts and held at the Dauphin County Prison, Rhoades is charged with two thefts and held at Lancaster County Prison, and Slicer is charged with five thefts and being held at the Cecil County Detention Center in Maryland.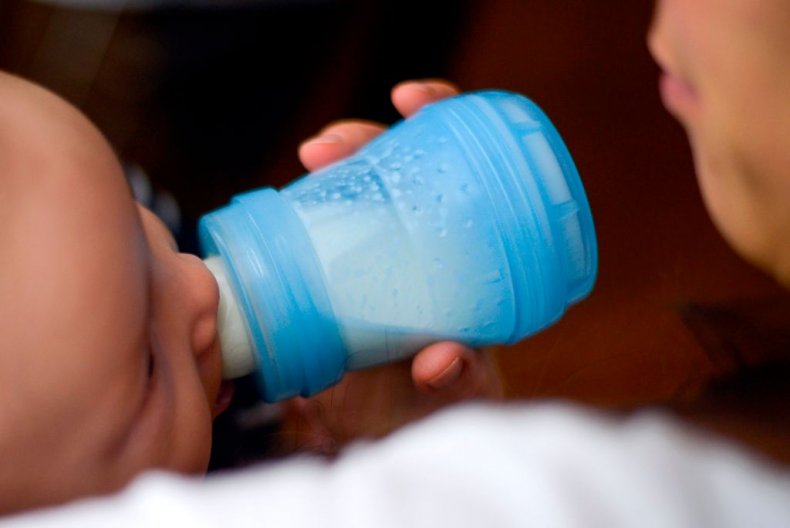 Newsweek has contacted Lancaster County District Attorney's Office for more information on the case.