Baby Formula Scammers Sentenced to 18 Years After Milking $100 Million
A trio of South Florida residents were each sentenced to over 18 years in federal prison on Thursday for carrying out an elaborate scheme to defraud manufacturers out of numerous items regulated by the U.S. Food and Drug Administration (FDA), including baby formula.
Johnny Grobman, Raoul Doekhie and Sherida Nabi were convicted in relation to a years-long fraud scheme that took place from 2013 to 2018, in which they deceived manufacturers into providing significant discounts on formula, eye-care products and other items, the Department of Justice (DOJ) announced on Friday. The scheme ultimately cost companies over $100 million.
Doekhie, 53, and Nabi, 57, are a married couple and worked together to lie to various manufacturers. They falsely claimed to have government procurement contracts and said that they were purchasing products to ship to the South American nation Suriname, according to a release from the DOJ.
There were no such contracts and no relationship to the Suriname government, the DOJ said. Instead, the products they obtained were then given to Grobman, 48, who sold the items across the country. This scheme brought millions of dollars in profits to the trio, which was split amongst themselves, according to the DOJ.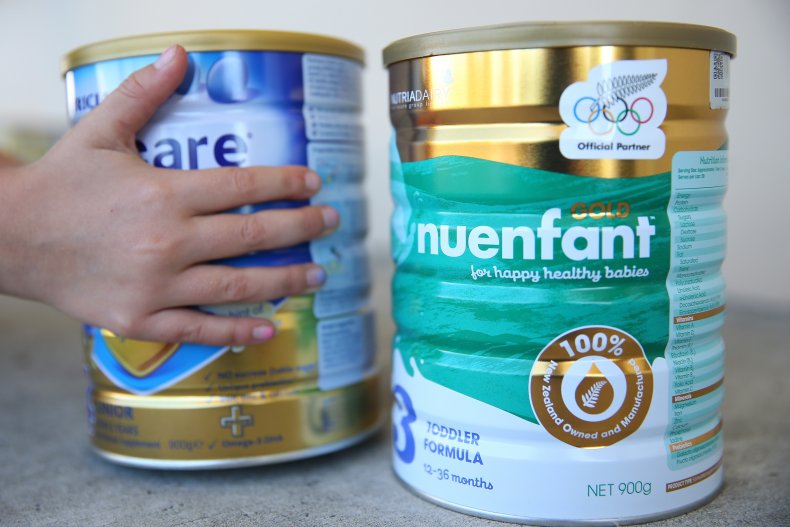 "The defendants hid their activity from the U.S. manufacturers of the FDA-regulated products in one of three ways," the DOJ said. "The first was to send 'dummy' shipments abroad. The dummy shipments did not contain the products purchased from the manufacturers, but they did generate documentation to prove that an export occurred."
"The second method was to 'U-turn' the products," the DOJ continued. This involved items being "shipped abroad, generating export documentation." The product would then be shipped straight back to the U.S. after landing overseas. The final method worked to "create fraudulent export shipping documentation showing that the products were exported" even though the items never shipped abroad.
Grobman, Doekhie and Nabi were each sentenced to 220 months in prison, which equates to a little over 18 years. They were initially found guilty in February 2020 on charges of conspiring to commit wire fraud, wire fraud, money laundering, conspiring to obtain pre-retail medical products worth $5,000 or more by fraud or deception, theft of pre-retail medical products, and smuggling goods from the U.S. Additional counterfeit money judgments were submitted against the trio in late April, about a month before sentencing.
"[Their sentencing] should serve as a reminder that those who fraudulently divert consumer products for profit will be held accountable for their actions," Special Agent in Charge Justin C. Fielder, FDA Office of Criminal Investigations Miami Field Office, said in an official statement. "We will continue to investigate and bring to justice those who engage in fraudulent schemes involving FDA-regulated products."