Baby Giraffe Dies at California Zoo After Running Into Wire Fence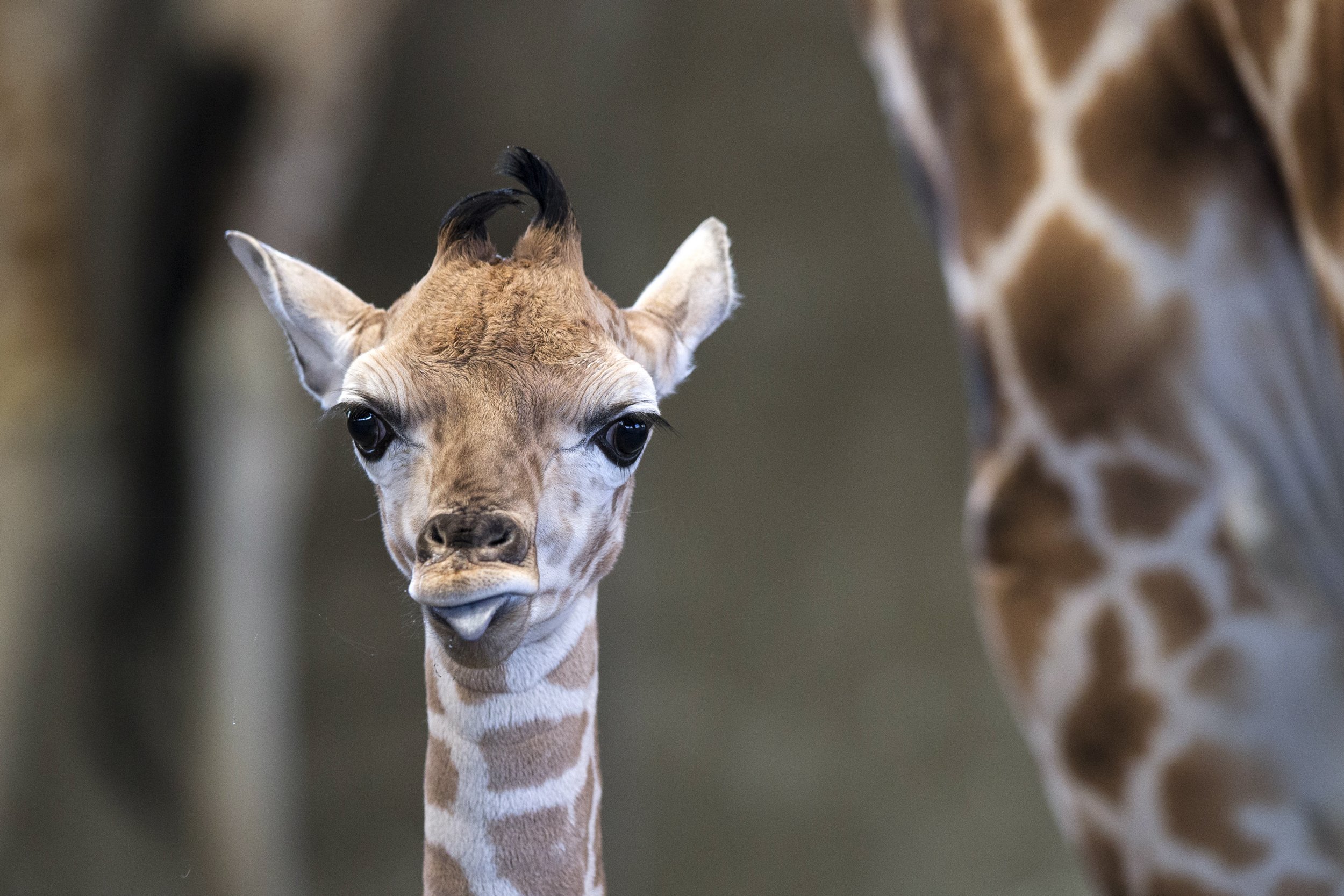 A 1-month-old giraffe died at the Chaffee Zoo in Fresno, California, over the weekend after he ran into a wire fence.
The male reticulated giraffe was born on September 9 to two other giraffes at the zoo in California's Central Valley. It was the 12th reticulated giraffe born at Chaffee Zoo.
After 5 p.m. on Sunday, zoo staff noticed the baby giraffe was distressed after it had run into a wire fence held up by poles in the animal sanctuary. The fence had been put up to prevent the animals from eating trees.
Before caretakers were able to come to the aid of the baby giraffe, they had to first evacuate all the other animals from the area, including five other giraffes, a rhino, an impala and an ostrich. It took zoo employees about five minutes to get to the wounded giraffe, a Chaffee Zoo spokeswoman tells Newsweek.
Newsweek subscription offers >
"Immediately after the incident, the fence was taken down. We're still going to look into exactly what happened," the spokeswoman says. "The zoo staff are devastated. It was tragic and horrible. It is something none of our keepers want to go through. They all blame themselves, but there's nothing they could've done to get there faster."
The incident happened during an evening of celebration for the zoo, as it was hosting an event to celebrate a 13-acre, $56 million expansion.
Zoo officials have sent the baby giraffe off-site to have a necropsy completed and learn more about its death. None of the other animals have been affected by the now-removed fence.
As for the baby giraffe's parents, they are not in a period of grieving, according to the zoo spokeswoman.
"Giraffes notice a change, but in about one to two days they'll move on. Giraffes move on a lot faster than people do," the spokeswoman says. "It's more of just a curiosity that something is different, but it'll be OK."
Baby Giraffe Dies at California Zoo After Running Into Wire Fence | U.S.