Baby Girl Found Alive in Pond After Father Confessed to Drowning Her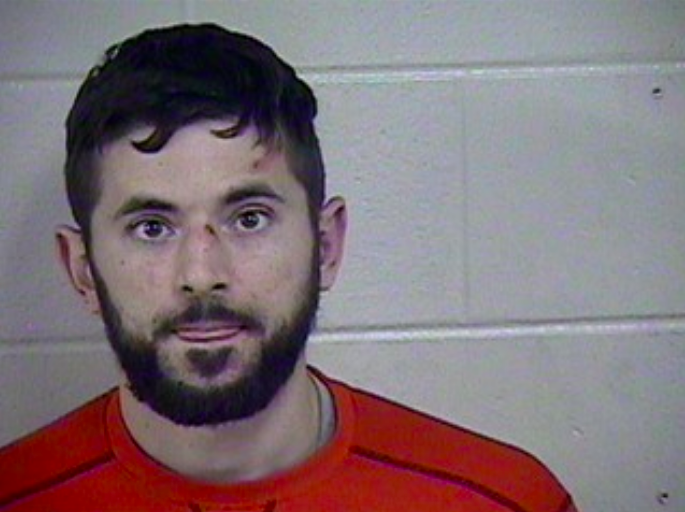 A 6-month-old girl was found alive and floating on her back in a Missouri pond on Monday after her father allegedly confessed to drowning her.
The girl's father, identified as 28-year-old Jonathon Zicarelli, reportedly walked into the Greenwood Police Department on Monday morning and claimed he had drowned his daughter. Police officers rushed to the pond, located off Doc Henry Road, within minutes of Zicarelli's confession.
Greenwood Police Chief Greg Hallgrimson and Corporal T. Calhoun found the six-month-old girl floating face up in the pond, KSHB reported. Hallgrimson described the girl as looking like a porcelain doll and said she appeared to be in shock.
Calhoun performed CPR on the child and managed to get her to breathe normally, WDAF-TV reported. The two officers then removed the girl's wet clothing to warm her up. Hallgrimson removed his uniform shirt and used it on the girl to retian heat, according to the station.
Authorities said the girl had been underwater between five to seven minutes. The girl was found with mud in her eyes and grass in her mouth, according to KSHB.
The Lee's Summit Fire Department also responded to the scene and transported the girl to a nearby hospital for treatment for severe hypothermia.
Zicarelli allegedly told police that he planned for more than 24 hours to kill his infant daughter. He told investigators that he parked his car and walked to the pond three times to determine whether he could kill his child. He then reportedly put the baby in the water, watched her sink and left in his car.
He told investigators he was having "bad thoughts" and that he was stressed out about the holidays. Zicarelli claimed he believed killing his daughter would make it easier on his wife.
Greenwood Police Lt. Aaron Fordham noted that Zicarelli showed "no emotion whatsoever" during his confession, Fox News reported.
Zicarelli was arrested on Monday on domestic assault charges. According to jail records, he was being held at Jackson County Detention Center. The Jackson County Prosecutor's Office requested his cash bond to be set at $500,000.
Authorities said the baby girl was "now in good health at the hospital."
Baby Girl Found Alive in Pond After Father Confessed to Drowning Her | U.S.