Husky Attack Leaves Baby Girl Dead: Police
A 3-month-old baby girl has been killed by a Husky dog at a British beauty spot, according to police.
Lincolnshire Police have launched an investigation after the child died at Ostler's Plantation, near Woodhall Spa, in eastern England on Sunday.
The East Midlands Ambulance Service was alerted at about 11:13 p.m., but emergency services were unable to save the child's life.
Police said a 40-year-old woman and a 54-year-old man have been arrested on suspicion of being in charge of a dog that was out of control and remain in police custody. The pair were later released under investigation.
A police statement shared on Tuesday afternoon read: "We believe the breed to be a Husky dog, and the animal is currently in isolation in kennels while forensic examinations are carried out."
Chief Superintendent Andy Cox said in an earlier statement that Lincolnshire Police was doing "everything we can" to determine what happened.
He added: "This is an exceptionally sad incident, and one that we know will impact the local community, or indeed anyone hearing about it.
"There may be a temptation to speculate about what happened while people attempt to understand this tragedy, and we'd ask people to avoid doing so, particularly on social media where facts can become distorted.
"We will do everything we can to establish what has happened, and we'd like to thank everyone for their support."
Newsweek has contacted Lincolnshire Police for comment.
According to the Centers for Disease Control and Prevention (CDC), children are the most common victims of dog bites.
It added: "Most dog bites affecting young children occur during everyday activities with familiar dogs. Always supervise kids around dogs, even familiar pets. Teaching kids how to interact properly with dogs can help keep them safe."
The CDC shared several actions to take if you are approached by an unfamiliar dog:
Stay still and be calm.
Avoid direct eye contact with the dog.
Do not panic, make loud noises, or run.
Say "no" or "go home" in a firm, deep voice and stand with the side of your body facing the dog.
Slowly raise your hands to your neck with your elbows in and wait for the dog to pass or slowly back away.
In February this year a 4-year-old boy in Texas died after being attacked by dogs, according to police. Baytown police said they responded to "a call that every officer dreads."
Police Chief John Stringer said in a statement: "We are heartbroken for the loss of this child. Our thoughts and prayers are with everyone in the community who has been impacted by this tragedy."
When police found the child, they found he had suffered injuries sustained in a dog attack and that a neighbor who had tried to intervene was also wounded and needed treatment.
While emergency services tried to save the child after he arrived at Baytown Hospital, he ultimately succumbed to his injuries.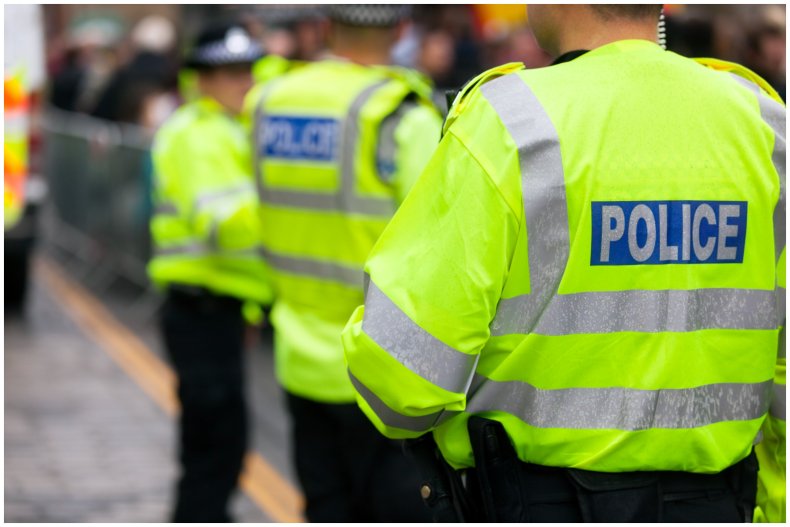 Update 03/08/22, 10:48 a.m. ET: This article was updated with a new headline and additional information.