Baby Max Zuckerberg Is Ready For New Star Wars Movie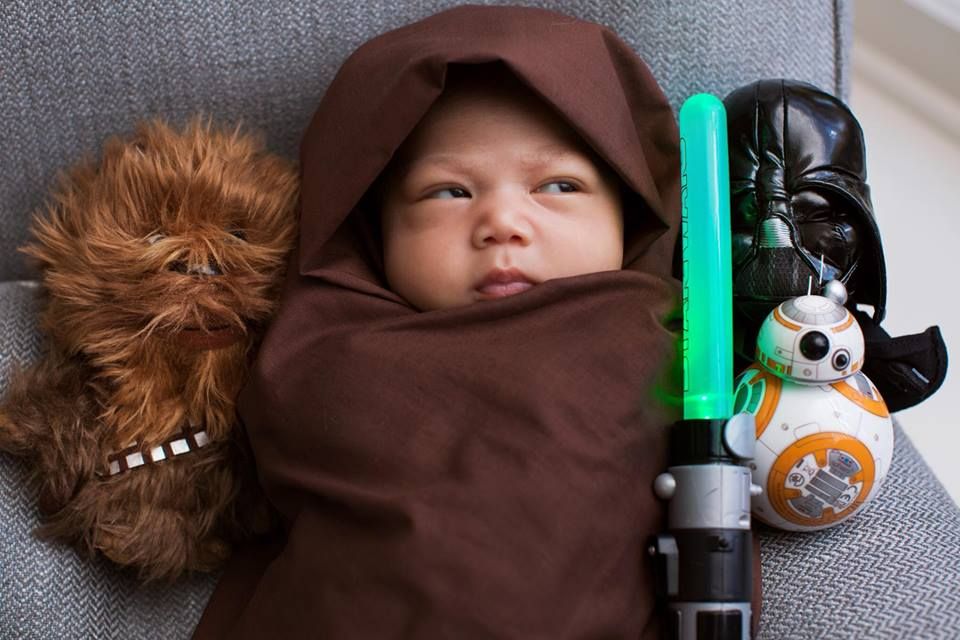 Like most parents, recent father and Facebook CEO Mark Zuckerberg can't stop sharing photos of his newborn baby on Facebook even while on parental leave.
Zuckerberg on Thursday shared a photo of his baby daughter Max in full Star Wars regalia. The baby girl was wrapped up in Obi-Wan Kenobi red cloak next to a light saber, a BB-8 droid, a Darth Vader mask and a Chewbacca doll under the photo caption, "The force is strong with this one."
Zuckerberg has long publicly shared with Star Wars fandom. When the official trailer for The Force Awakens came out, Zuckerberg commented on the Star Wars official Facebook page saying "This looks amazing. I love Star Wars."
With so much time on his hands amid his two-month parental leave, new daddy Zuckerberg has been busy posting photos of him and Max, whether it be changing Max's diapers or reading Max "Quantum Physics for Babies" with his wife Priscilla Chan.