Baby From Mexico Weighs As Much as a Nine Year Old and Doctors Can't Figure Out Why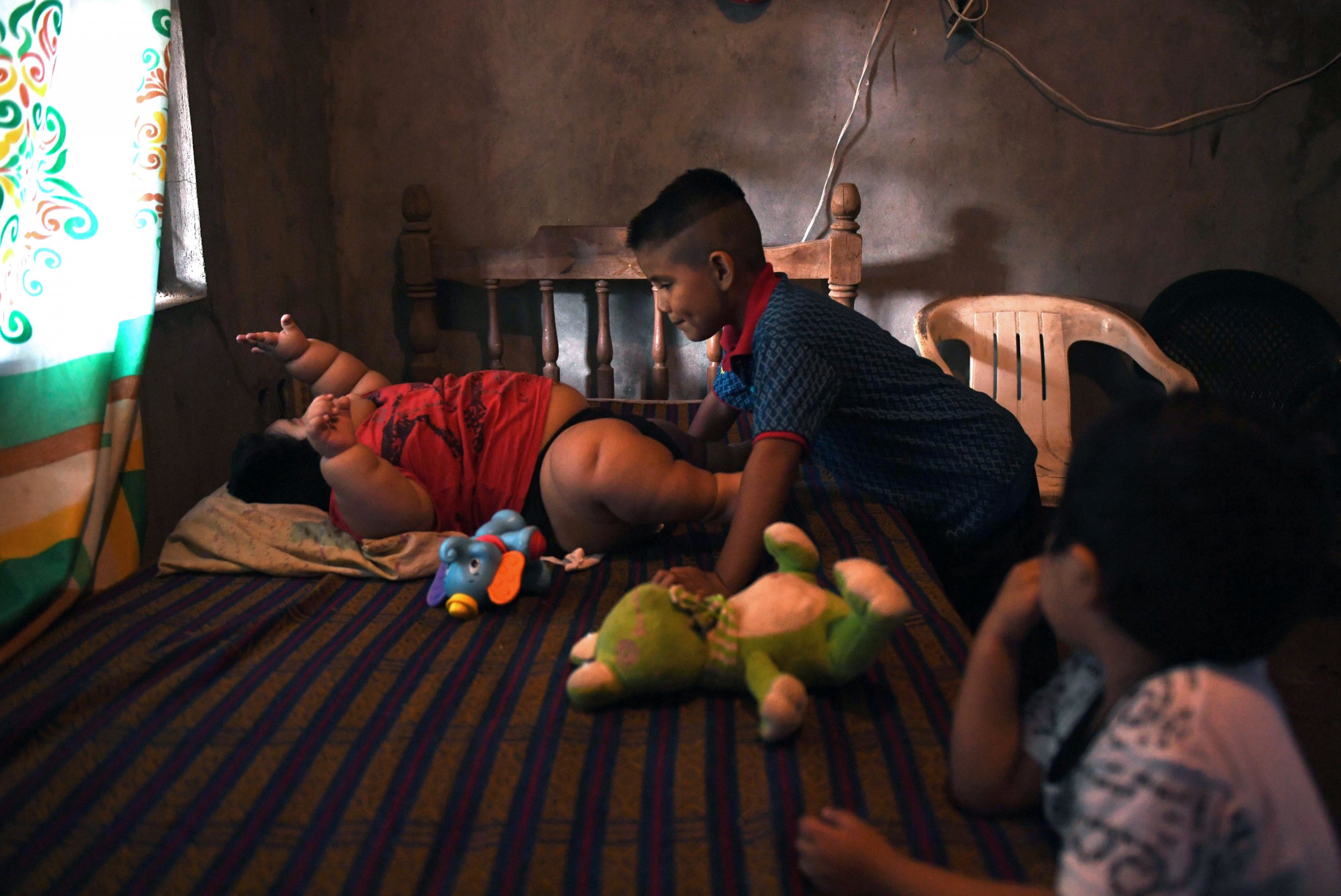 There is a 60-pound baby in Mexico named Luis Manuel Gonzales, and he is now indisputably famous. Originally the subject of a report from wire service Agence France Presse, Gonzales's story has been shared in the Daily Mail, The New York Post, and others.
Luis cannot walk or crawl, but he can sit, AFP reported. He goes to the hospital up to four times a week for tests. However, what's actually causing him to put on so much weight remains mysterious.
He wasn't always overweight. When he was born, Luis weighed 3.5 kilograms, or about 8 pounds. (That's right around recent average U.S. birth weights, according to Reuters.) But shortly after he was born, he began putting on weight. "I thought it was because I had good breast milk," his mother Isabel Pantoja told AFP.
There are a few theories being tossed around. Perhaps Luis is part of Mexico's growing obesity epidemic. More than a third of children in Mexico over the age of 5 are overweight, according to one study. Especially among teenage girls, the recent increase in obesity has been shocking. In 24 years, the proportion of teen girls in Mexico who were obese increased from 11 percent to more than 35 percent. This increase may be due in part to changes in diets and exercise patterns—pretty much the same things that cause childhood obesity in the United States.
Or perhaps there's a medical condition behind Luis's alarming growth. It may be Prader-Willi syndrome; however, there are a few symptoms that don't seem to fit with Luis's behavior. One surgeon interviewed by AFP thinks the problem might have began with his mother's pre-natal diet, which she says lacked certain, unspecified nutrients.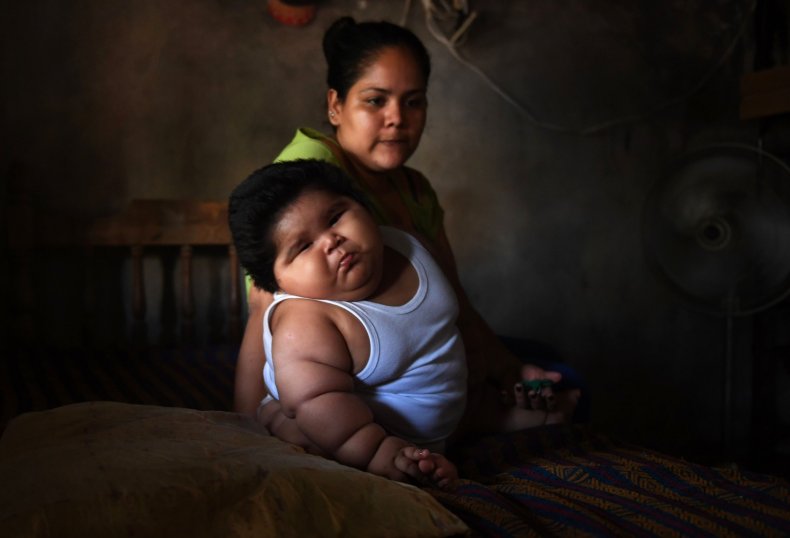 If it is Prader-Willi, it would be evident in Luis's body and in Luis's genes. The disease, which affects fewer than one of every 10,000 people, is caused by a particular deletion on chromosome 15. People with the disease are often relatively short and have smaller-than-normal hands and feet, according to the NIH. They may also have a narrow forehead. The disease would have long-term ramifications on his life; most people with Prader-Willi are infertile, and may not go through puberty normally.
Samples of the boy's tissue have gone out for testing, the AFP noted, though results haven't yet come back.
SaveSave