Baby in Mississippi Dies of COVID; Becomes First Virus-Related Infant Death in State
A child in Mississippi who hadn't yet turned 1 died after contracting COVID-19, the Mississippi State Department of Health (MSDH) confirmed to Newsweek on Wednesday.
Records updated with data through Tuesday on the MSDH's website showed the infant was the first child under age 1 reported to have died of COVID-19 in Mississippi since the start of the pandemic, though more than 4,000 infections in children under 1 have been reported in the state.
While thousands of children under 18 have tested positive for the virus in Mississippi over the course of the pandemic, state health officials have reported few deaths in children. Aside from the infant who died, two deaths were reported in children between ages 1 and 5, and one death was reported in a child between ages 6 and 10. Three children between ages 11 and 17 also died after contracting the virus, according to state data.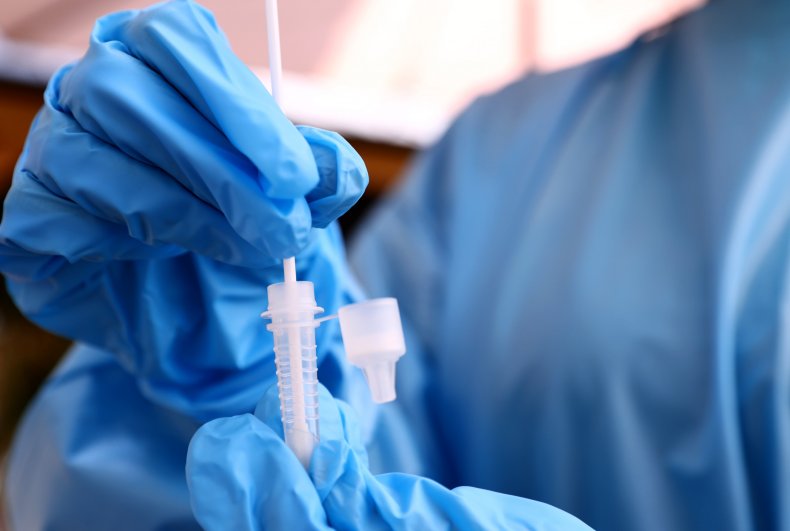 The state health department reported the infant's death while speaking with reporters Wednesday, an MSDH official told Newsweek. The infant was one of 102 new deaths the state reported Wednesday, bringing the total number of COVID-19 deaths reported in Mississippi since the start of 2020 to 8,787. MSDH officials also reported more than 1,900 new virus infections Wednesday, bringing the state's total number of cases to 455,282.
According to provisional virus-related data compiled by the U.S. Centers for Disease Control and Prevention (CDC), fewer than 100 children under age 1 had died throughout the U.S. after contracting COVID-19 between January 2020 and the beginning of September. The CDC noted infections have been less frequently reported in children than in adults, though children can still contract the virus and spread it to others. While most individuals ages 12 and older are eligible to receive a COVID-19 vaccine, the shots have not yet been approved for younger children.
In Mississippi, about 45 percent of the state's population received at least one vaccine dose and an estimated 38 percent was fully vaccinated against the virus by September 8, according to state data. Though state health officials have encouraged unvaccinated residents to seek out COVID-19 vaccines, new cases in Mississippi continued to increase throughout the summer with the spread of the Delta variant.
Mississippi State Epidemiologist Paul Byers noted during the MSDH's Wednesday press conference that many new COVID-19 patients were individuals who had not yet been vaccinated.
"The overwhelming majority of cases and hospitalizations that we're seeing are sadly in unvaccinated individuals, and remember we have children less than the age of 12 that are not eligible for vaccination," Byers told reporters, according to The Mississippi Free Press. Byers added it was "important" for adults who live with or care for children under the age of 12 to seek out a COVID-19 vaccine so Mississippians can "keep those children as safe as possible."