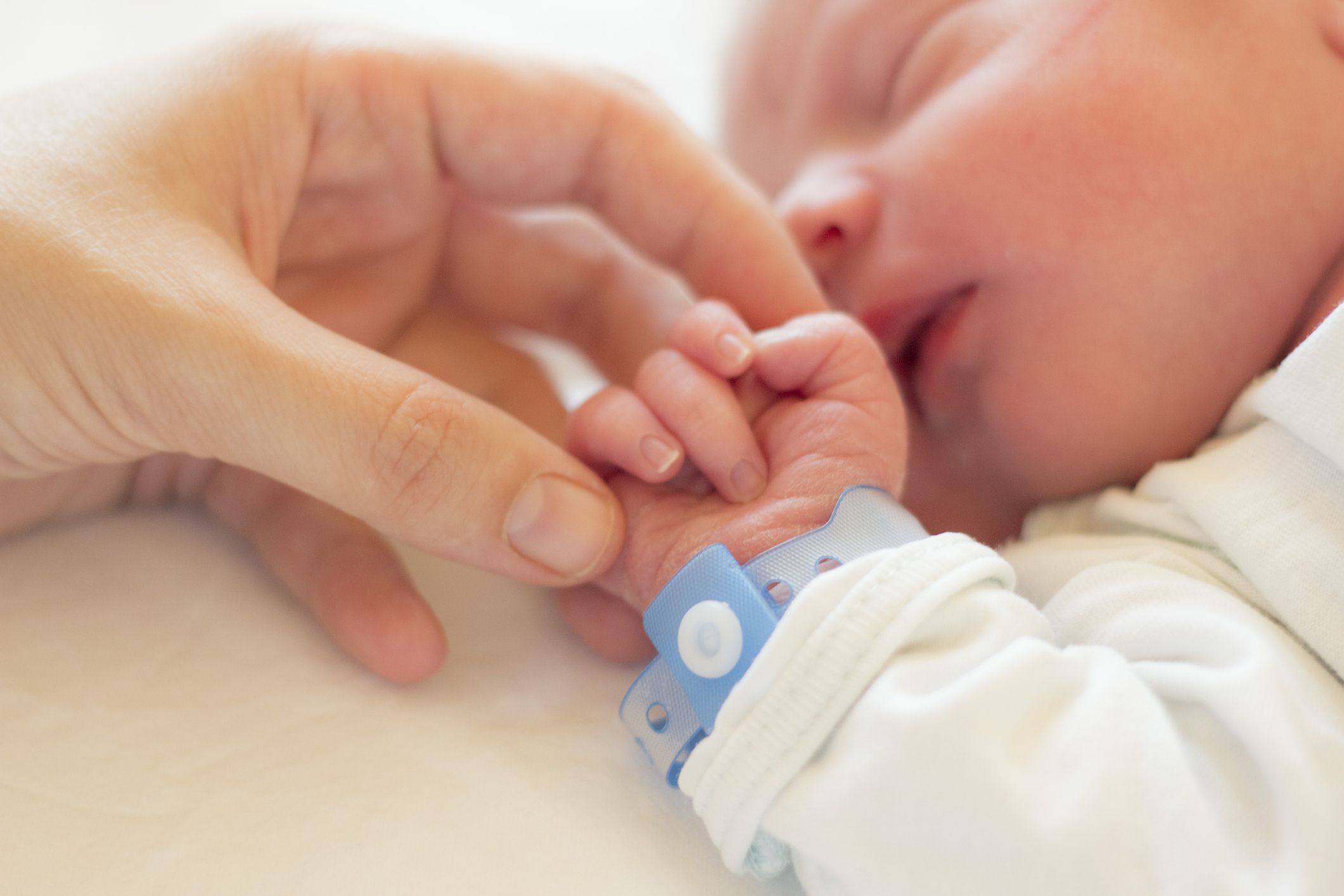 An expectant mother has spoken of how doctors removed her unborn baby from her womb to carry out surgery to treat a birth defect, before putting the fetus back inside her.
Bethan Simpson from the U.K. city of Chelmsford, to the northeast of London, told the Daily Gazette that a routine scan at 20 weeks revealed the size of her fetus' head was abnormal. Doctors at Broomfield Hospital in the city later diagnosed the unborn infant with spina bifida.
The birth defect causes the structure from which the baby's brain and spinal cord forms to not close properly. Depending on how severe the case is, this can, in turn, harm the baby's nerves and spinal cord, potentially causing mobility problems.
Doctors gave the 26-year-old nurse and her husband Kieron three options: carry the child to term, terminate the pregnancy, or try fetal surgery. The couple opted for surgery, and had to "meet some seriously strict criteria" to make sure both mother and baby would be safe, said Simpson.
In the past, the doctors tried to repair the baby's spine after it was born. But leaps forward in science now enable doctors to operate on babies before the end of the pregnancy, if the conditions are right. Similar operations can be carried out to treat conditions such as congenital diaphragmatic hernia, where the diaphragm fails to shape correctly, and complications in twin pregnancies. The procedure is currently available in a handful of institutions in the U.S., South American, and Europe.
During the painstaking operation, surgeons at Great Ormond Street Hospital in London and experts from Belgium took Simpson's fetus out from her womb. After they fixed the spinal cord, the fetus was put back inside Simpson. She will now carry her unborn baby, who is expected in April, to term.
Simpson described the build-up to the operation as a "rollercoaster" for the couple's lives.
In the U.K., between five to 10 percent of babies are born with the mildest form of spina bifida, while around one in 2000 are affected by the severest type. In the U.S., around 1,645 babes are born with spina bifida.
To prevent spina bifida, the Centers for Disease Control and Prevention recommends pregnant women take 400mg of folic acid per day. But the agency warns taking the supplement doesn't guarantee a woman will have a healthy pregnancy.
Uncommon Knowledge
Newsweek is committed to challenging conventional wisdom and finding connections in the search for common ground.
Newsweek is committed to challenging conventional wisdom and finding connections in the search for common ground.
About the writer
Kashmira Gander is Deputy Science Editor at Newsweek. Her interests include health, gender, LGBTQIA+ issues, human rights, subcultures, music, and lifestyle. Her work has also been published in the The Independent, The Independent on Sunday, The i Newspaper, the London Evening Standard and International Business Times UK.