'Baby, This is Keke Palmer' Metra Train Meme Explained
The "Baby, this is Keke Palmer" meme has been circulating on social media for months but has received a lot of mainstream attention today after actress Halle Berry jumped on board, replying to Keke Palmer herself.
Palmer posted a sepia photo of herself on Twitter with the caption: "My granny was such a vibe in the 1940s." Actress Halle Berry quote tweeted the post and added: "Baby, that's Keke Palmer," playing into a whole other meme.
Palmer and Berry's tweets contain layers of memes, beginning with a more recent trend involving historical-looking photos.
Firstly, Keke Palmer hopped on a current social media trend that sees people sharing black and white or sepia photos of modern pop culture figures while joking that they are photos of historical figures or their ancestors, often during important past events.
An example of this meme is a photo of Kim Kardashian West crying in the ocean because she lost her earring with the caption: "My great-grandma being rescued after the Titanic hit the iceberg 1912."
The tweet by Rinconeño has received more than 100,000 likes.
Secondly, the "baby, this is Keke Palmer" meme came about when Twitter user @TrixieNumba9 shared a photo of Keke Palmer during an Akeelah and the Bee press conference, (the same photo that Palmer shared as part of the historical-photo meme), and said: "All the girls that looked like this in high school could s*** a mean d***."
This Twitter user then received a direct message from someone who said: "Excuse me ma'am, not to be disrespectful or rude but could you please take post down. That is my sister who was killed by a metra train. And it this post is very disrespectful. Idk who you are or if you even know her but I need you to take this down please."
The original poster replied to the message and said: "Baby, this is Keke Palmer."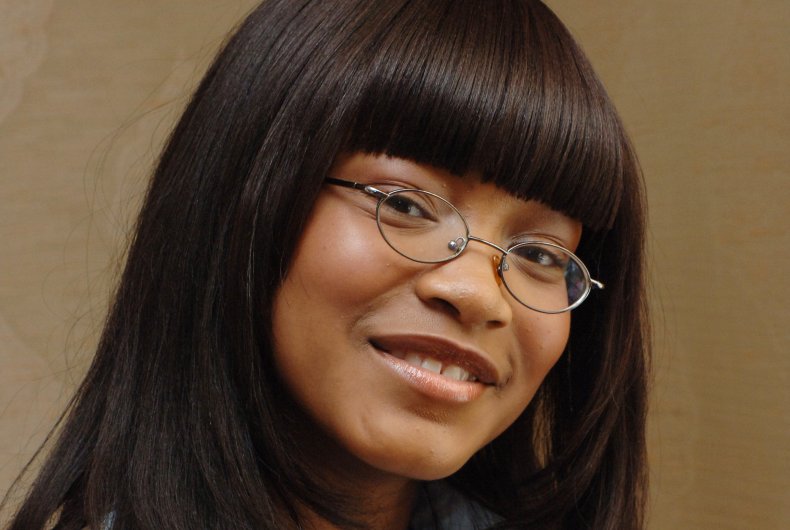 The tweets took off and became a meme that sees social media users respond to unrelated images of people by quoting the direct message about the sister getting killed by a train.
Users who are in on the joke typically reply with: "Baby, this is Keke Palmer," regardless of whether or not the person in the image is in fact, Keke Palmer.
Twitter users have been using this format, including the layers of memes, for a while.
Many historic photo meme posts will receive a reply that says: "Excuse me ma'am, not to be disrespectful or rude but could you please take post down," like this photo posted by Twitter user @ctrlzahra, who shared a photo of actors Cillian Murphy and Keira Knightley in the movie The Edge of Love with the caption "My grandparents in Basra, Iraq (1960)."
The meme has also resulted in people who are not in on the joke offering their condolences and criticizing the original poster of the image for "being disrespectful." It is no surprise then, that people who were not aware of the meme may have therefore been baffled by Berry's tweet.
However, one person who is definitely in on the joke is Palmer herself, who last month recreated the meme on TikTok.