Baby Twins Left Alone In Tennessee Home During Freezing Cold Rescued
A Tennessee man rescued a baby who had been left home alone as temperatures plummeted while the police found his twin, according to reports.
Bystander Nicholas Garrett was in the area of Eden Drive, in Memphis, when he heard sounds coming from a vacant home on the evening of Friday, February 3.
When he realized the sounds were coming from a baby, Garrett decided to act and get them out of the home, according to Fox 13.
He told the network: "I heard a baby hollering like somebody was whooping a baby. I saw the baby's hand come out of the door.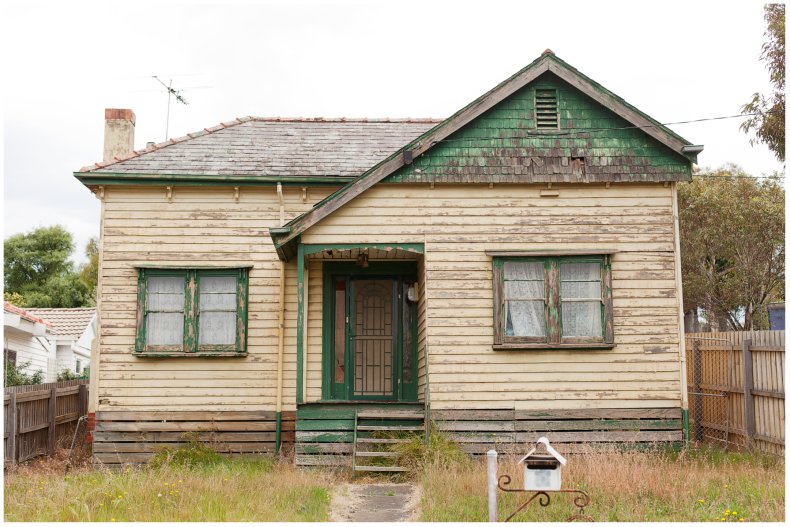 "They had the door tied up with shoestring. I ran up there and got the baby out [of] the house. He didn't have on no clothes but a [diaper]."
In a Facebook Live video shared by Garrett when he discovered the children, he could be heard commenting: "It's so cold. That baby was shaking so hard."
According to AccuWeather, temperatures fell to as low as 26 degrees on the day the baby was discovered.
Garrett said he immediately called the police and learned shortly afterward that there was a second baby inside the house.
He told Fox 13 police entered the home and located the other child and wrapped it in a blanket.
A Memphis Police Department spokesperson told Newsweek that officers arrived in the area at 5:57 p.m. that day following reports of a found child.
It added: "Officers advised that two children were located alone at the residence. The parents arrived on the scene moments after the officer's arrival. The children were unharmed and released to relatives."
Police did not comment on whether anyone has been arrested in connection with the babies being left in the house.
According to the Centers for Disease Control and Prevention, about one in seven children experienced abuse and neglect in the U.S. in the last year.
It added the total lifetime economic burden associated with child abuse and neglect was about $592 billion in 2018.
Under Tennessee's Safe Haven Law, mothers of newborns are only able to surrender unharmed babies within two weeks of them being born.
It added, as long as the baby is unharmed and the child is surrendered within two weeks of birth, the mother, or parent, will not be prosecuted and is assured of complete confidentiality.
Variations of the Safe Haven Law were introduced across the U.S. and its unincorporated territories in a bid to reduce the unsafe abandonment of babies.