Baby With Umbilical Cord Still Attached Discovered by Newspaper Delivery Man in Middle of California Road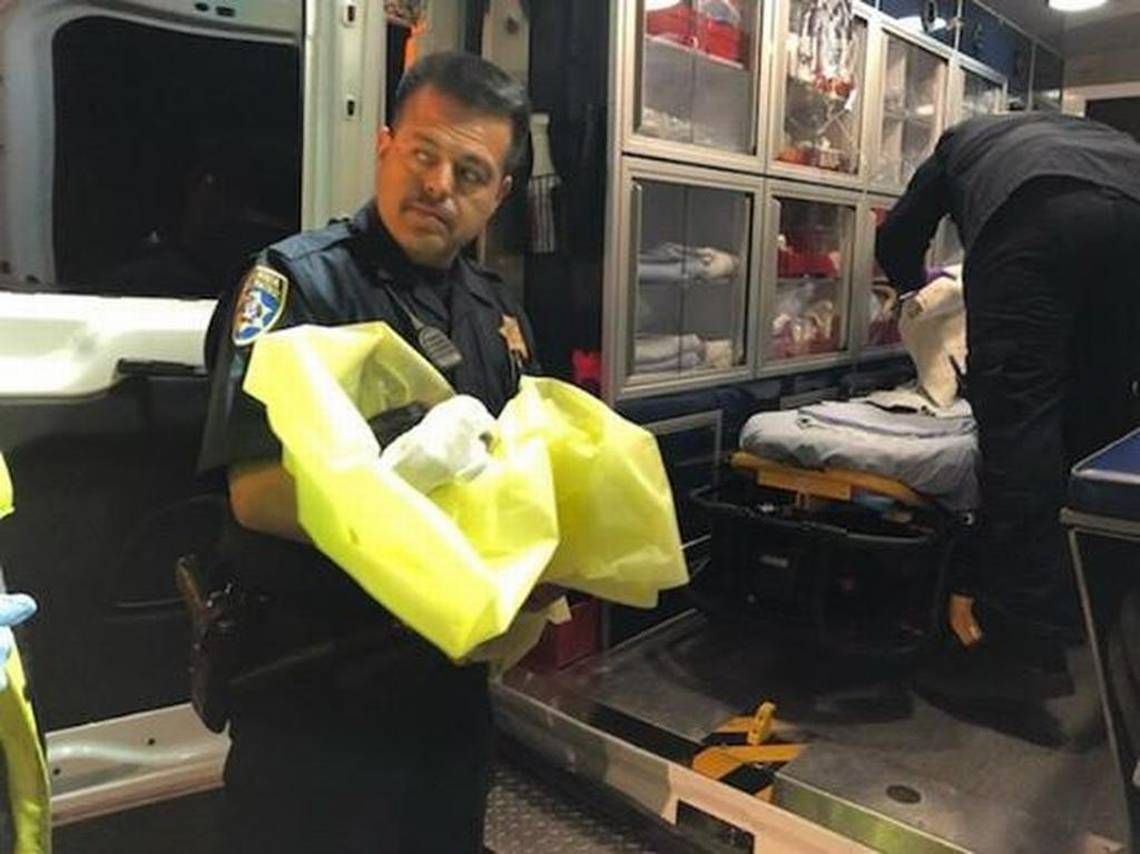 A newspaper delivery man has described the "awful" moment he found an hours-old baby with its umbilical cord still attached in the middle of a California road in the early hours of Monday morning.
Aurelio Fuentes Jr. was two hours into his rounds at around 4:00 a.m. when he spotted a "bright, white thing laying on the road" in the 35000 block of Avenue 13 ½, Madera, he told ABC30.
At first, the 21-year-old thought he had spotted an animal. But when he approached the object, he realized it was a newborn baby dressed in a onesie without a diaper, he toldThe Fresno Bee. The infant was just hours old and wearing soiled clothing in temperatures skirting 30°F, according to the California Highway Patrol Central Division.
Fuentes Jr. called police and an ambulance. Shortly after, another driver pulled up to asked Fuentes Jr. if he was OK. She too was "shocked," he told The Fresno Bee. The pair put the infant in the woman's car where the heating was on, and discovered the uncut umbilical cord.
When California Highway Patrol Officer Alfred Madina arrived on the scene, he wrapped the baby in a blanket.
"It could've been worse because out its pitch black it's pitch black there could've been coyotes there's cars going by fast down that road," Fuentes Jr. told ABC30.
He told The Fresno Bee he was glad he was driving at around 5mph at the time. "If there was another vehicle, that baby would have been badly hurt (or killed)," he said.
The baby was taken to the Neonatal Intensive Care Unit at Valley Children's Hospital for treatment and is doing well, according to a statement by Madera County Sheriff's Office.
The incident was a "lot to take in," Fuentes Jr. said to ABC30.
Madera County Sheriff's Office are now working to track down a woman who is thought to have dropped the baby off at the spot.
Undersheriff Tyson Pogue told The Fresno Bee a woman driving down the road left her vehicle, stopped a passing man and asked if he could take her child.
The man advised her to go to the children's hospital or the fire station before she drove away, Pogue said.
Investigators are looking for a Hispanic female, likely in her early 20s, who left the scene in a small white SUV. Police did not provide information on the woman's build, or the make of the vehicle.
Police ask anyone with information to contact Madera County Sheriff's Office at (559) 675-7770.
Following a rise in newborn infants being abandoned in inappropriate locations, California introduced a Safe Surrendered Baby program in 2001, which was brought into law in 2006. This enables parents and carers to give up a baby within 72 hours of birth "with no questions asked," according to the state's website.
Drop-off points include designated fire stations and hospitals. Between January 2001 and December 31 2017, some 931 newborns were been surrendered.