Baby Whose Yemeni Mother Sued Trump Administration to Visit him in Hospital Dies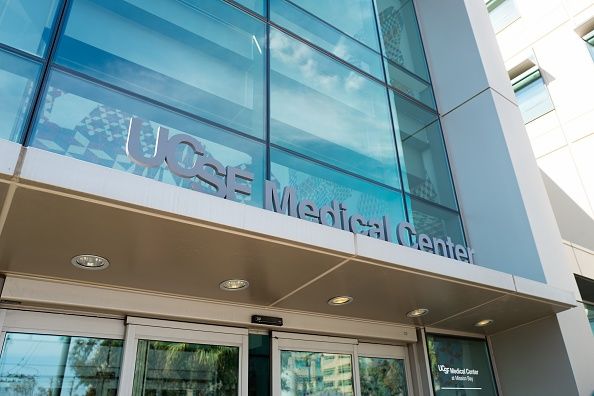 A two-year-old Yemeni boy whose mother sued the Trump administration to enter the United States and visit him in hospital died on Friday.
The boy, Abdullah Hassan, died in a hospital in Oakland, California, according to an announcement from the Council on American-Islamic Relations. He was first brought to the UCSF Benioff children's hospital in October to undergo treatment for a genetic brain disorder.
The boy's father, Ali Hassan, is a U.S. citizen who resides in central California. The boy's mother, Shaima Swileh, is from Yemen but moved to Egypt to escape the war in 2016. She was still living in Egypt trying to get a visa when her son was brought to the U.S. to receive medical treatment.
"We are heartbroken. We had to say goodbye to our baby, the light of our lives," Ali Hassan said in the statement published by the Council on American-Islamic Relations.
Swileh was prohibited from visiting her son in the hospital under Donald Trump's travel ban, which restricted visitors from seven predominantly-Muslim countries including Yemen. Her lawsuit against the Trump administration to be allowed to enter the U.S. and see her son became one of the most high-profile immigration cases over the past year.
Hassan had appeared on CNN earlier this month and made a public plea to President Trump and consular officials to expedite his wife's visa application so she could see her dying son.
"Time is running out for my son, to be honest," Hassan told CNN. "All she wishes is to see her son, and that's it. We want to be together."
The State Department granted Swileh's visa application in mid-December and she arrived at the hospital 10 days before her son's death. Abdullah Hassan was on life support for the final few weeks of his life.
A civil rights attorney with the Council of American-Islamic Relations, Saad Sweilem, wrote in a statement that the boy's parents are "in our thoughts and prayers as they mourn the loss of dear Abdullah." Sweilem represented the family in their lawsuit against the Trump administration.
"With their courage, this family has inspired our nation to confront the realities of Donald Trump's Muslim Ban. In his short life, Abdullah has been a guiding light for all of us in the fight against xenophobia and family separation," Sweilem added.
A funeral service for Abdullah will take place on Saturday afternoon in Lodi, California.