Babyface Reveals He Tested Positive for COVID-19 and Recovered
Hit R&B singer and songwriter Babyface revealed in a tweet that he tested positive for COVID-19 but has since recovered.
The singer, whose real name is Kenneth Brian Edmonds, tweeted the news while additionally announcing a performance via Instagram live to celebrate his birthday. He wrote that his family also tested positive for the coronavirus.
"I feel so blessed to be able to celebrate another birthday. I tested positive for the Covid 19 virus, as did my family," he wrote. "It's an incredibly scary thing to go through my my friends. I'm happy to report we have now tested negative and are on our way back to full health."
He also wrote that he was accepting an invitation from Swizz Beatz and Timbaland for a performance called "A Celebration of Black Music Excellence." He said that he'd participate with new jack swing instrumentalist Teddy Riley for the performance.
"So get ready for a night of groove and love," he tweeted. " Ladies... put on your red dress... light the candles, pour some wine, and don't forget to bring your dancing shoes." He also said the performance would be shown on his Instagram account at 9 p.m. EST and 6 p.m. PST.
Singer and songwriter Gallant replied to Babyface's tweet, wishing him well. "[G]lad u made that full recovery, battle about to be legendary," he wrote.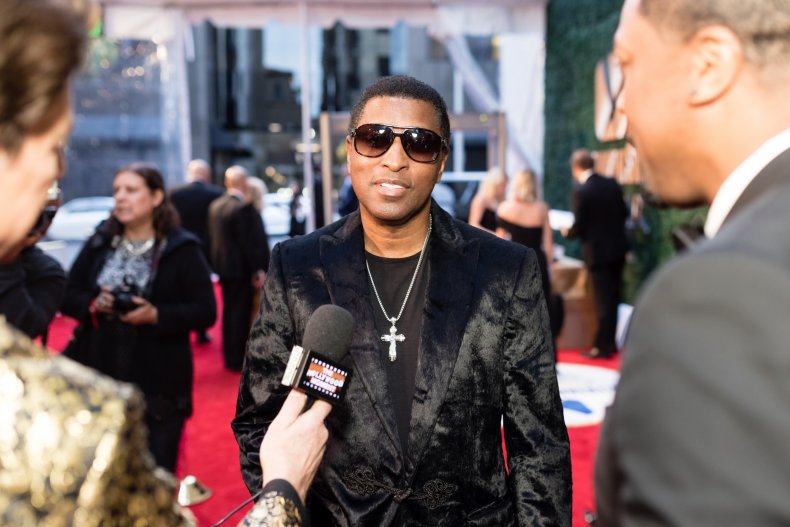 Other musicians have made recoveries from COVID-19. Pop star Pink tweeted that she had the virus, and donated a million dollars to coronavirus relief efforts. The singer thanked healthcare providers for their work in treating and preventing the spread of the virus.
British singer Marianne Faithfull also tested positive for the coronavirus and was being treated for the virus. "Marianne Faithfull's manager François Ravard has confirmed that Marianne is being treated for COVID-19 in hospital in London," a representative told Rolling Stone on April 4. "She is stable and responding to treatment. We all wish her well and a full and speedy recovery."
Duran Duran's John Taylor also said that he had a case of coronavirus in a statement shared to the band's official Twitter account. He wrote that he'd since recovered and offered encouraging words to fans.
"DEAR FRIENDS OF MINE after giving some thought to this, I have decided to share that I tested positive with the Corona virus [sic] almost three weeks ago," the bassist wrote. "Perhaps I am a particularly robust 59 year old-I like to think I am-or was blessed with only getting a mild case of Covid 19-but after a week or so of what I would describe as a 'Turbo-charged Flu,' I came out of it feeling okay."