The Babylon Bee Tricks Trump, But He Isn't First Politician to Believe Satire Sites
President Trump frequently rails against "fake news," but this morning he retweeted a piece of satire--actual fake, made-up news--from a satirical site about Twitter shutting down over reporting on Joe Biden, which he apparently believed to be real. However, he's hardly the first politician to fall prey to fictional stories written humorously.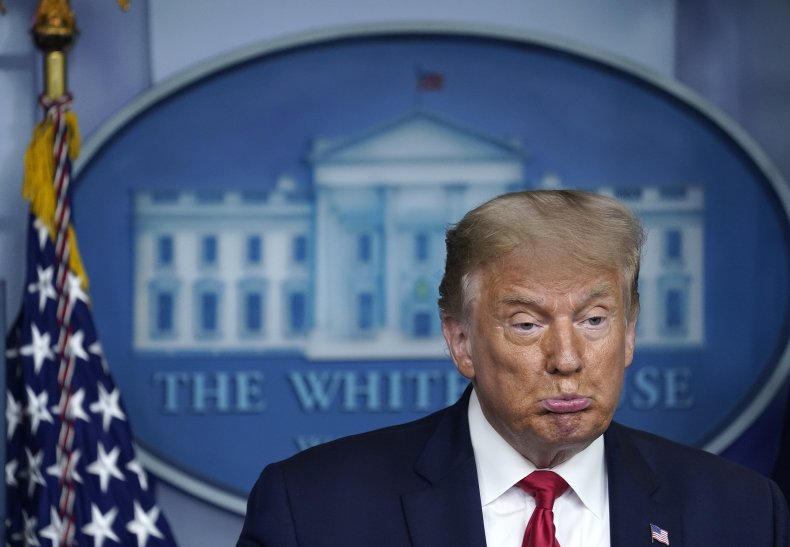 The story in question ran with a headline: "Twitter Shuts Down Entire Network To Slow Spread Of Negative Biden News." The story seemed plausible enough to the president, who retweeted it with the caption: "Wow, this has never been done in history. This includes his really bad interview last night. Why is Twitter doing this. Bringing more attention to Sleepy Joe & Big T."
He later clarified in a follow-up tweet that when he wrote "Big T," he was referring to "Big Tech" and not himself.
Of course, Twitter never did any such thing, though it did experience a major outage yesterday. The story came from The Babylon Bee, a conservative, satirical news site that frequently makes light of Democrats and liberal views. The Bee is quite similar in style and tone to the more popular site The Onion, which pokes fun of both political parties--as well as pop culture, general society, etc.--though perhaps leans a little more toward the left.
The Onion was founded in 1988 and reached national prominence in the late 1990s. During that time, it's tricked a fair share of legitimate news outlets, including The New York Times, Fox News, and ESPN. Politicians have also believed Onion stories and shared them around, like Trump did with The Babylon Bee.
In 2012, Louisiana Congressman John Fleming posted on his Facebook page The Onion story "Planned Parenthood Opens $8 Billion Abortionplex." The Republican House Representative was furious about what he thought was a real news story, writing, "Seriously, $8 billion?! "Abortionplex?!"
A year earlier, The Onion published a story about Congress taking a group of schoolchildren hostage. It promoted the story on Twitter with fake breaking-news alerts about "screams and gunfire heard inside Capitol building," and the "Capitol building being evacuated." This led to the U.S. Capitol Police investigating the tweets and issuing an official press release about its findings.
In March 2014, the Vice Mayor of Maricopa Arizona, Ed Farrell, apologized after sharing a fake obituary on his Facebook page from The Onion that read: "Fred Phelps, Man Who Forever Stopped March Of Gay Rights, Dead At 84."
In September 2018, Serbian president Aleksandar Vučić made a statement to express his condolences to families about the death of two workers on the Belgrade Waterfront construction site. He noted that "in Serbia, there are proportionally a lot less accidents in dangerous jobs, such as construction...I read some data. Did you know that, in America, every ten seconds one window washer dies doing his job?" He was referring to The Onion story: "Study: Every 10 Seconds A Skyscraper Window Washer Falls To His Death."
In October of 2019, Musa Hassan, the former Inspector-General of the Royal Malaysian Police, received scrutiny when he tweeted a demand that The Onion deny its story about "CIA Issues Posthumous Apology After New Evidence Clears Osama Bin Laden Of Involvement In 9/11 Attacks."
The Onion is not the only satirical site that has fooled officials, though. The fake site Christian Times reported that the "'Tens of Thousands' of Fraudulent Clinton Votes Found in Ohio Warehouse" in 2016. This caused the Franklin County, Ohio, board of elections to investigate the claim and announce it as untrue and Ohio's secretary of state, Jon Husted, to issue a statement to deny the story.
Politicians are just people, though, and plenty of everyday citizens believe stories pasted around social media from fake sites or from comedic bits they see on TV. The Conversation US, a network of nonprofit media outlets, did a study last year that found an alarming amount of people believed headlines from The Onion and The Babylon Bee were real, and a journal in 2009 found many conservatives believed that Stephen Colbert, when he was doing his overly patriotic character on Comedy Central's Colbert Report, was being serious.
Strangely, Trump retweeted a story from The Babylon Bee just this past summer. "He does know it's satire," the site's editor in chief, Kyle Mann, told The New York Times in an interview published earlier this week. "We are assured." However, shortly after Trump tweeted out a Bee story this morning that he seemingly thought was real, the satirical publication quickly trolled him. Its headline today read: "President Trump Declares The Babylon Bee His Most-Trusted News Source."