A woman behind bars for the first degree murder of a young child has died after collapsing in the prison shower, it has been revealed.
Lesley Hendrix was taken ill at the Canadian County Jail in El Reno, Oklahoma, on Sunday evening and rushed to hospital by ambulance where she later died.
Hendrix had been at the jail since 2016 awaiting trial after being charged over the death of 23-month-old Isabella Little Elk who she had been babysitting.
The state Medical Examiner's Office ruled the death was caused by blunt force trauma to the child's head, that it could only have been caused by abuse and only during the time the child was in the care of Hendrix, reported the El Reno Tribune newspaper.
Hendrix was arrested and charged about a month after the child's death.
She had been scheduled to stand trial, but the proceedings were delayed. At the time of her death, Hendrix had been awaiting trial for four years, which is believed to be the longest time an inmate has been at the jail before conviction.
The newspaper reported that at a preliminary hearing that bound Hendrix over for trial, Dawn Little Elk said she had dropped her children off with Hendrix on the morning of November 18, 2015 and later received a text message urging her to contact Hendrix urgently.
However, by the time she had read the message, the toddler was already at El Reno hospital before she was transferred to Children's Hospital at OU Medical Center where she died the next day.
The mother told the court that her child had a small "fading" bruise on her forehead caused during the previous days from tumbling over.
She said when she arrived at the hospital her daughter had a "weird" bruise on her face and her lip looked swollen.
She said: "She never regained consciousness."
Little Elk said Hendrix lived at the home with her husband and two children, but was alone when she dropped her children off.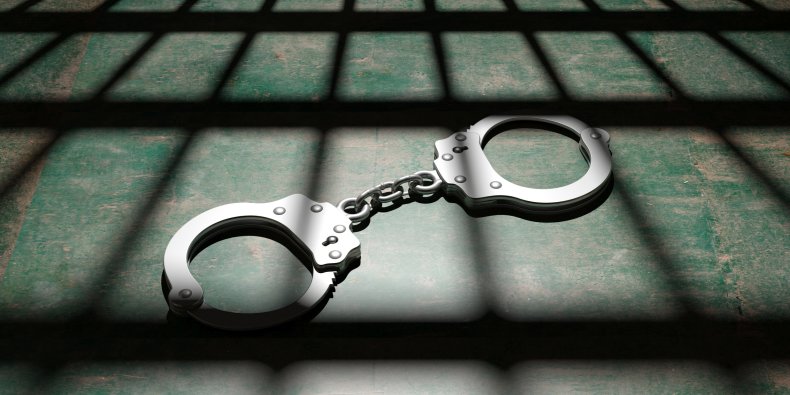 The news outlet reported that court documents revealed Hendrix called 911 at about 10:30 a.m. saying that a child in her care was breathing but would not wake up.
Medics took the child to El Reno hospital where a scan showed the toddler had a "brain bleed", court documents show.
Doctors caring for the toddler ruled the injuries could only have been caused by abuse.
Dr. Ryan Brown told officials that the injuries could not have occurred in the family home.
He said based on her symptoms, which included being lethargic, vomiting and seizures, her injuries could have only occurred while she was with Hendrix, the documents show.
An autopsy showed the child died from a subdural hematoma caused by blunt force trauma.