Georgia Babysitter Charged With Murdering 2-Year-Old Girl in Her Care
Police in Georgia have charged a babysitter with murdering a 2-year-old girl who was in her care.
The child, identified in local media reports as Fallon Fridley, was found unresponsive at the apartment she shared with her mother in Sandy Springs on December 9. She was rushed to a Children's Healthcare of Atlanta hospital, where she was pronounced dead.
In a news release on Tuesday, the Sandy Springs Police Department said 29-year-old Kirstie Flood had been arrested after an autopsy revealed the child "suffered severe injuries that resulted in her death during her care by the suspect."
Flood is charged with two counts of felony murder, one count of malice murder, one count of aggravated battery and one count of first-degree cruelty to children.
A police spokesperson told Newsweek that Flood was being held at the Fulton County Jail without bond.
He explained that Flood was charged with two counts of felony murder because in Georgia, "any time a person commits a felony act that results in the death of another, that automatically becomes a count of felony murder." Aggravated battery and cruelty to children in the first degree are both felony charges.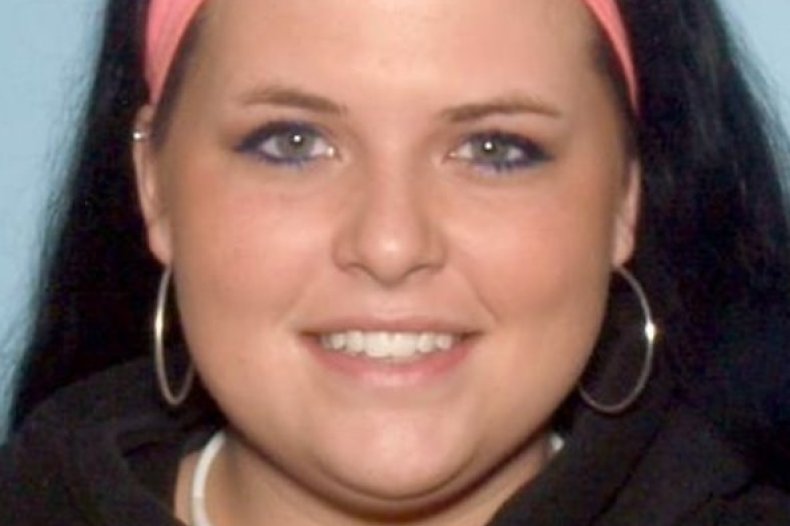 Police said an investigation was launched after a medical call was made regarding an unresponsive child inside the apartment on Monterey Parkway.
The child's mother, Kristin Fridley, told WSB-TV that Flood was a close friend who had been her full-time babysitter since August.
She said Flood had called her crying hysterically and claimed the girl hit her head on a slide at the playground.
But doctors later determined the girl's injuries were not consistent with Flood's story. The injuries included a massive skull fracture and lacerations to the liver, spleen and colon, according to a warrant obtained by WSB-TV.
The warrant also revealed that investigators found searches for "what type of people enjoy abusing other people's children" and "what does it mean to have a sudden urge to beat a child that's not yours" in Flood's phone.
"It's like this evil was in front of my face for years and I never saw it," Kristin Fridley told the station.
Kristin Fridley added that her daughter was "the light of my life, the love of my life."
Sheri Travis, a friend of Flood's, told WSB-TV that Flood is a mother herself and "would never hurt a child."
"She loves children. Her children are her whole world. She posts about her children every single day. She's an amazing mom," Travis said.
Kristin Fridley's friends and colleagues have set up a GoFundMe page to help with funeral costs and future expenses.
Organizer Samantha Shelton wrote on the page: "We are heartbroken and horrified over the loss of Fallon's precious and innocent life being cruelly taken by another human being.
"Please continue to keep Kristin and her family in your hearts and prayers. She is experiencing hell on earth that no parent should have to endure."
The toddler's memorial service will be held on Thursday, Shelton added.
Flood's next court hearing has been set for December 29 at the Fulton County Superior Court.
This story has been updated to add comments from a police spokesperson.