Babysitter Stabs Mom to Death, Blames it on Weed Cookie
A man in Pennsylvania is accused of stabbing the mother of the children he was babysitting after they shared a marijuana cookie.
Lavrius Watson, 26, was babysitting two children at the home of 41-year-old Elizabeth Bennett when the two decided to split a marijuana cookie, according to police. Authorities were called to the scene at approximately 12:24 a.m. after receiving a report of a domestic disturbance.
When officers from Rice, Wright, and Fairview townships arrived at the scene, they found Bennett's deceased body propped up against the front door inside the residence. She was suffering from "obvious traumatic injuries," a press release from police said.
The Pocono Record reported that Watson exited the house through the back covered in blood and collapsed onto the grass in front of police asking "Why did I do that?"
Court papers obtained by The Pocono Record stated that Watson called 911 himself to report that "somebody got killed." Allegedly Watson told investigators that he and Bennett split a cookie that contained pot after she returned home from dinner with one of her children. He believed he had an "adverse effect."
According to reports, when Watson called 911 he was audibly crying and told the operator he killed a woman with a knife but couldn't remember seeing the weapon or where he'd left it, he also asked for an ambulance.
Watson also told the operator that one of the children, a 10-year-old boy, was somewhere inside the home. The other child was not home at the time of the incident.
Watson told authorities he believed he had an adverse reaction to the marijuana inside the cookie which caused him to grab a kitchen knife and stab Bennett repeatedly, The Pocono Record reported.
According to recent studies, marijuana consumption can sometimes lead to an increase in aggression or violence. In some instances, marijuana can also cause or worsen psychosis and produce paranoia. Studies have shown that marijuana induces paranoia which can fuel serious violence.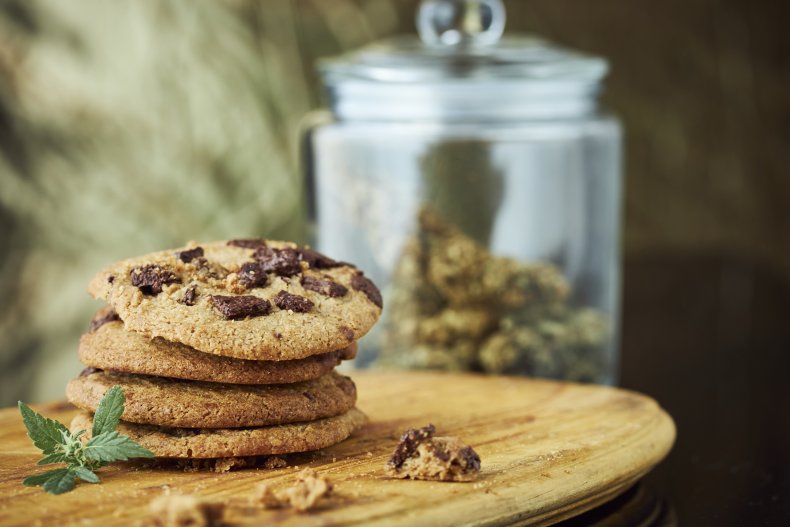 But many experts argue that marijuana does not increase the risk of aggression and that homicide rates have not been affected by the legalization of the substance. A 2016 study from the Netherlands actually found that aggression decreased in individuals who smoked weed and increased in those who drank alcohol.
He told police he distinctly remembered getting out of his seat in the kitchen and grabbing a knife from the kitchen drawer. He then said he stabbed Bennett in the stomach about five times.
An autopsy of Bennet's body confirmed she died from the trauma of the stab wounds. Watson was taken into custody of the Luzerne County Prison and was denied bail. He is being charged with one count of criminal homicide according to the press release.