'The Bachelor' Fans Divided Over 'Villain' Christina as TV Return Predicted
The Bachelor viewers have been left divided by contestant Christina Mandrell's exit.
The ABC dating competition returned to screens at the start of January, with former The Bachelorette hopeful Zach Shallcross taking on the lead role for Season 27.
Mandrell, a content creator from Nashville, Tennessee, was one of the 30 women who began the season hoping to win Shallcross' heart, but her time on the show was cut short on Monday's episode when Shallcross sent her home.
Her exit came after her co-star Brianna Thorbourne, who won the "America's First Impression Rose" at the finale of The Bachelorette in September 2022, eliminated herself, after opening up to Shallcross about Mandrell's behavior.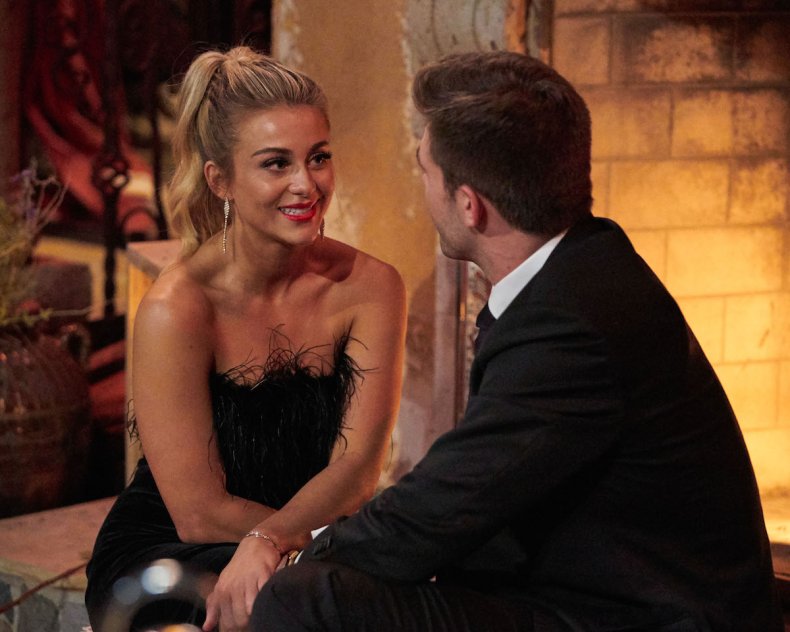 Thorbourne explained how she had been going through "hard things" in the house, including Mandrell's "intimidation" tactics that made her "cry several times."
After Thorbourne left, Shallcross confronted Mandrell, who admitted that she had been "rubbing people the wrong way." Their chat didn't do much to quash Shallcross' concerns, however, and he later sent Mandrell home during the rose ceremony.
Some The Bachelor viewers were glad that Mandrell had left, with many deeming her the "villain" of the season.
Taking to Twitter, one fan posted: "I thought this episode would be Classically scripted and predictable. The Villain Christina gets to stay at the eleventh hour/last rose at this week's ceremony. I was wrong! Nice twist #TheBachelor."
Another tweeted: "I hate when people want to say things like they're just 'being honest' or 'keeping it 100' when they say something uncalled for. Not everything needs to be said out loud. Christina is definitely the villain of the season. #TheBachelor."
Others, however, weren't convinced that Mandrell was a villain at all, and pointed out that her behavior was not as bad as some past contestants on the show.
One viewer wrote: "I KNOW they're not trying to make miss Christina look like the villain when she's been nothing but respectful to everyone #TheBachelor."
"I feel like Christina is one of the least villain-y villains we have had on the show.. [these] girls could have never have handled Corrine #TheBachelor," added another, referencing 2002 contestant Corrine Olympios.
One thing many The Bachelor viewers could agree on was that they don't think this is the last we will see of Mandrell.
Many viewers of the franchise are convinced that Mandrell will return as either the next star of The Bachelorette, or as a cast member on the next season of Bachelor in Paradise.
"With all that being said ......Christina Mandrell for The Bachelorette #TheBachelor," said one viewer.
While another simply wrote: "See you in Paradise Christina Mandrell #TheBachelor."
The Bachelorette is expected to return in the summer of 2023, with Bachelor in Paradise following afterward, but no casting announcements have been made yet.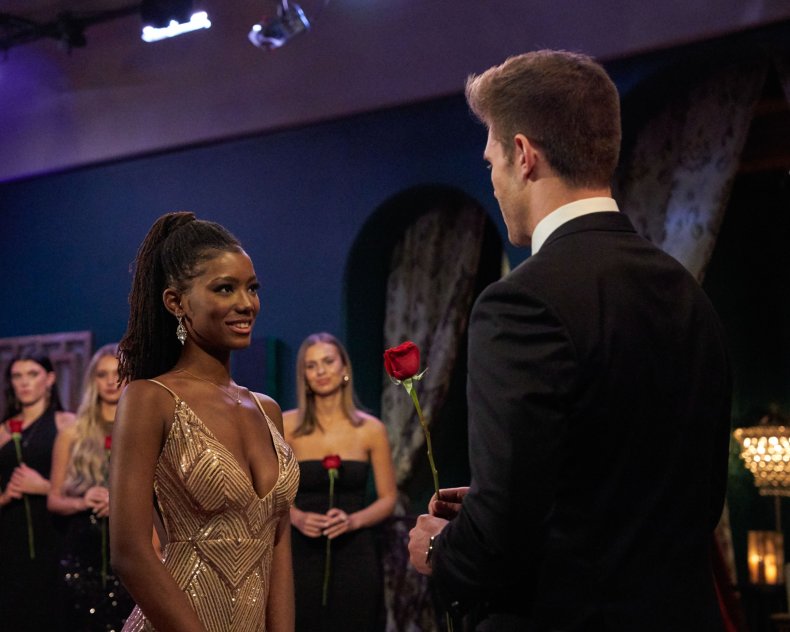 As well as Mandrell and Thorbourne, one other contestant made their way home on Monday's episode of The Bachelor.
After feeling ignored by Shallcross, Bailey Brown confronted the Season 27 star to find out if they had a connection.
After Shallcross told her that he "was not confident" that there was a future between them, Brown left.
Season 27 of The Bachelor continues Mondays at 8/7c on ABC.