Over 50,000 Sign Petition Demanding Greater Diversity on 'The Bachelor'
The creators of a petition calling for more diversity on hit dating show The Bachelor have said they are "overwhelmed" by the response they have received as thousands of people have signed to show their support.
An initiative called Bachelor Diversity Campaign launched on Monday on Change.org, calling for the long-running ABC series to increase the representation of black, indigenous, people of color (BIPOC) personalities on the show. The project points out that over 40 seasons, across 18 years, there has only ever been one black lead.
That was Rachel Lindsay, who appeared on the twenty-first season of the show back in 2017, a statistic that the petition labels"unacceptable."
"As creators of one of the most popular and influential franchises on television, ABC and Warner Bros. have an opportunity and responsibility to feature BIPOC relationships, families, and storylines. The franchise, and all those who represent it, should reflect and honor the racial diversity of our country—both in front of and behind the camera."
More than 50,000 people had signed the petition at the time of reporting.
Speaking to Newsweek, a representative for the group said: "We have been overwhelmed by the support coming out of Bachelor Nation.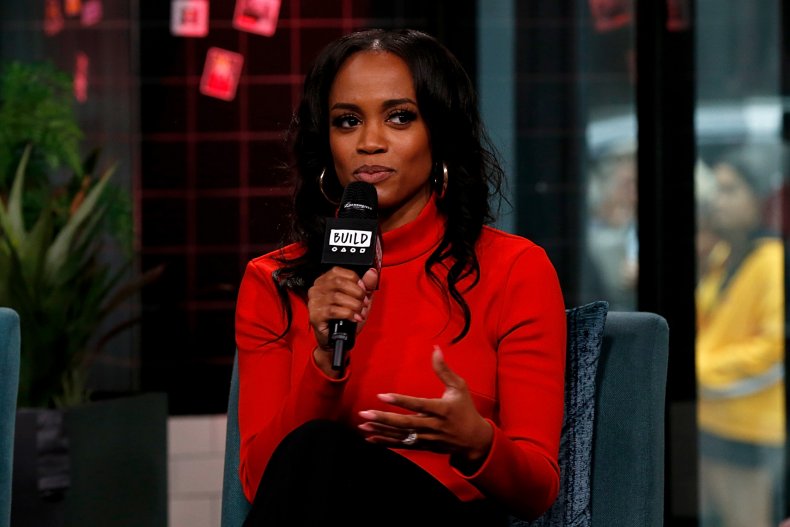 "Notable former leads and fan favorites have been signing and sharing the campaign since it launched yesterday, including Rachel Lindsay, Tyler Cameron, Kaitlyn Bristowe, NIck Viall, Ben Higgins, and Arie Luyendyk—and many, many others. We've started to see some discussion and support among the podcast circuit, as well, with Almost Famous (Ben Higgins & Ashley I) and Viall Files (Nick Viall) already discussing on their latest episodes.
"We are hopeful that the support the campaign has received will show ABC and Warner Bros see that this campaign is important to all of Bachelor Nation, fans and former cast/leads alike."
Several Bachelor alums have tweeted support for the movement which comes following a week of increased racial tensions in the U.S. as protests and demonstrations continue amid the death of George Floyd.
Season 23 contestant Nicole Lopez-Alvar posted: "Thank you, @bachdiversity. Diversifying the cast diversifies the audience, which creates a community with open doors—one that invites viewers of all backgrounds, ethnicities, & ages to experience @BachelorABC, and to even apply themselves. #BIPOCBachelor."
While Kenneth 'Diggy' Moreland, a previous Bachelorette contestant added: "I can't believe we have to FORCEFULLY ask them for this..."
The petition is calling for a black bachelor to be cast as the season 25 lead and for BIPOC contestants to make up at least 35 percent of the cast each season from now on.
They are also calling on ABC and Warner Bros to "issue a public statement apologizing for enabling systemic racism within the franchise and offer a clear plan for demonstrable anti-racism efforts moving forward."
ABC has yet to respond to Newsweek's request for comment.