'Bachelor' Episode 4 Spoilers: Chase Rice, Alayah and More Drama Heats Up The House
Bachelor fans had a front-row seat to all of the party drama last week, but it isn't over yet. Drama between contestants Alayah Benavidez and Sydney Hightower will continue to be a talking point during Episode 4.
Last week, Benavidez and Hightower had a series of verbal altercations after they were finalists in a group date pillow fight. The tension ultimately led this season's Bachelor Peter Weber to question Benavidez's character after many of the women claimed she isn't who Weber thinks she is.
Weber sent Benavidez home as a result, but that doesn't mean her role on the show is over.
Even though Weber spent much of his pool party rose ceremony asking the remaining women about Benavidez's character, he may not have been certain about sending her home. Reality Steve, Bachelor's leading spoiler blogger, claims Benavidez will show up on Week 4's group date and that it all happens at the group date after-party.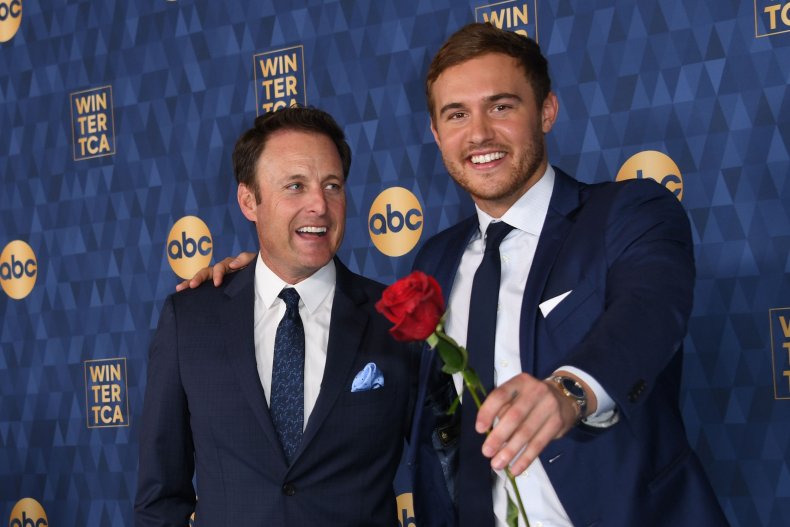 At the after-party, Benavidez tells Weber she was sent home on false information. As a result, Weber asks Benavidez to stay and gives her the group date rose. Benavidez's return will likely make a dramatic splash with the other women, as no one who participated in the group date was given the rose, and a woman who had already been sent home took much of Weber's time.
If nothing else, Benavidez's return only adds to the drama and it all connects to a one-on-one date this week that's already made headlines.
Weber took Victoria Fuller on a date that will air during Monday night's episode. The date turned awkward when it was revealed the country singer serenading the couple is Chase Rice, Fuller's ex-boyfriend. Though it's not clear how long the pair dated, Fuller is said to be visibly shaken by the encounter. She seemingly discussed the history with Weber, though she didn't relay the awkward encounter to the women in the house.
That's where Benavidez comes in. According to Reality Steve, the returnee apparently saw spoilers about Fuller's date when they surfaced online in October. Though she was only off the show for a day or two, it was enough time for her to read news about Fuller's prior relationship with Rice. Since Fuller didn't bring it up to the house, Benavidez confronts her, leading the other women in the house to question why Fuller didn't tell that about Rice. Because of that confrontation, new drama is born between Benavidez and Fuller, who doesn't take kindly to Benavidez's accusations.
However, Benavidez won't last long on the show. Spoilers say she will leave the show before Episode 4's rose ceremony begins. It's unclear if this is by her choosing or Weber's. Three other women will also go home on the fourth episode: Kiarra Norman, Savannah Mullins, and Deandra Kanu, according to Reality Steve.