Most 'Bachelor' Fans Are Already Over The Virgin Jokes About Colton Underwood After Night One
Bachelor Nation is not new to the idea of the virgin contestant, and the stress put on said person's sex life. It's been seen season after season with women on the show, notably Ashley Iaconetti, and most recently with Season 23's Colton Underwood. From the second Underwood was announced as the lead man, the red carpet of virgin jokes was unfurled, from a mock 40-Year-Old Virgin movie poster to constant conversations in the media on if Underwood would lose his virginity in the fantasy suite.
But most Bachelor fans are sick of it. From pre-season interviews, like on on The Ellen DeGeneres Show—where Underwood said he'd play board games during the private fantasy suite dates—to the season premiere episode's countless mentions of virginity, some think the franchise has gone too far and want to see more emphasis on Underwood's search for love, not his explanation of why he hasn't lost it.
Many social media users reasoned that virginity is not something to mock, and that acting on one's sexuality should not define who they are or how they're described. As Underwood has noted in the past, he's kept his virginity mostly because of his football career, which demanded more of his attention than any relationship he's been a part of. Now, it's going on three seasons of talking about Underwood's virginity, and fans want to hear a new conversation that doesn't revolve around a personal choice Underwood is proud of.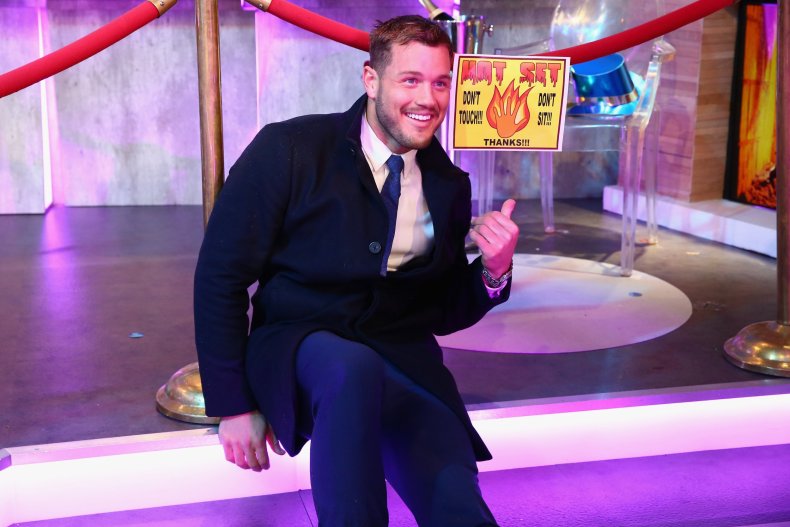 In fact, an entire Twitter moment was dedicated to fans on Monday night who expressed their distaste in the jokes and general boredom with the premiere episode. One user complained there wasn't enough drama in the opening episode. "I can't keep watching these viewing parties and hearing about Colton's virginity," wrote Twitter user Ceeepm. "WHERE ARE THE CRAZY 20somethings THAT ARE READY TO EMBARASS THEMSELVES "FOR THE RIGHT REASONS"?"
Fans also complained the first 45 minutes of the show were spent aimed at Underwood's virginity. Even the Bachelor himself commented on the excessive conversation via his social media accounts. "Is anyone drunk yet from taking shots anytime they say "virgin"?" the Bachelor shared. "I know the virginity thing is overplayed.... hang in there! You will find out other things about me, I promise."
Former Bachelor stars chimed in as well. "If I had $1 for every time Colton's virginity was mentioned I wouldn't have to do ads," wrote Astrid Loch on her Twitter account.
Nick Viall's season winner, Vanessa Grimaldi, also echoed many users. "TOO MANY VIRGIN JOKES! THAT ISN'T HIS IDENTITY!!!!!!!"
The Bachelor premieres Monday nights at 8 p.m. ET.