Bachelor Matt James Has Never Been in Love, But the Girls Love Him in a New Teaser
Bachelor Nation got a new look at Matt James' Bachelor season on Monday night when ABC aired a joint Bachelor/Bachelorette trailer. In it, James clarifies his views on love, as fans get the chance to take in the show's scenery, from James shirtless and showering to expansive views of fall in Pennsylvania.
"Love for me is about the heart, and the way that I view life, everything is a blessing," James says in the clip.
The trailer also pieces together adventurous dates, from zip lines to dirt bikes, steamy moments and a handful of women expressing big feelings for James. Two specific women in the trailer claim that they're falling in love with him, but there's no telling if the Bachelor feels the same.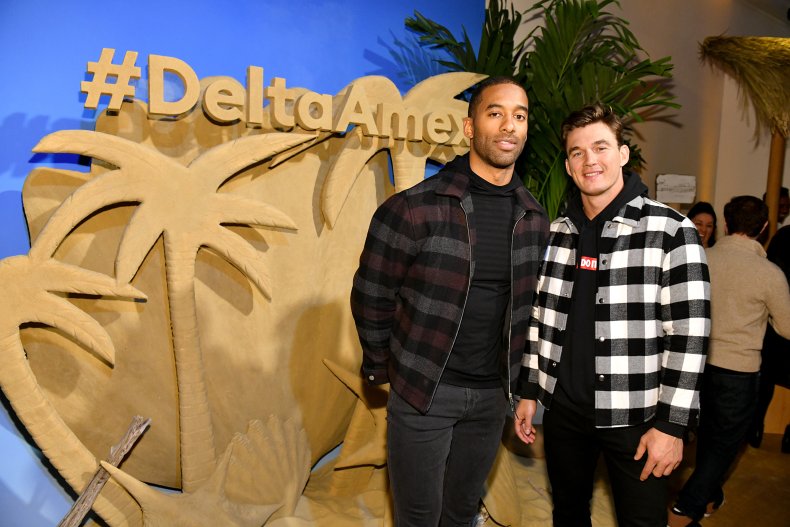 James claimed in an early teaser for the series that he has never been in love. So will he find his forever person and fall in love for the first time?
Usually, the Bachelor or Bachelorette pick is someone who has been seen on the franchise before. Often times, heartbreak is involved, which allows them to lead the list of people that viewers want to see chase their happy ending. James was slated to appear on Clare Crawley's season of The Bachelorette until drama struck.
When James used his platform of pre-Bachelorette fame to promote his charity, Crawley saw it as James seeking fame. She made a statement about James' social media use, including a Cameo video account, on Twitter. Most of Bachelor Nation sided with James, though. Shortly after, he was removed from Crawley's season, before filming even began, and declared the first Black Bachelor of the franchise.
According to Reality Steve, James' season just ended filming this week. There's still no word on official spoilers. James could be happily engaged, but viewers will have to wait to find out.
For now, the spotlight remains on Tayshia Adams. Her season appears to have a dramatic course, though the larger plot points, as given by Reality Steve's trusty spoilers, have yet to be revealed. In the teaser on Monday, Adams' father appears to suggest that the Bachelorette could be making a giant mistake when it comes to love.
Adams' next episode of The Bachelorette airs Tuesday on ABC at 8 p.m. ET. In it, she'll go on two group dates, one of which will apparently lead into a one-on-one date. At the end of the night, Adams will send a handful of men home at a rose ceremony.
James won't take the ABC screen until January 4, when he'll push The Bachelor back to its usual Monday timeslot.