'The Bachelor' Needs New Content So We Might Get A Quarantine Series
There's still no word on Clare Crawley's season of The Bachelorette, which halted production a day before filming started due to COVID-19. In the empty space on ABC, though The Bachelor franchise is hoping to keep viewer attention with a last-minute series. What, exactly, that will be is still unknown, but ABC has a few ideas.
Rob Mills, senior vice president of alternative programming, told Deadline it's definitely possible for the franchise to build something new based on the uncertain times. "The best thing about The Bachelor is its willingness to evolve as a format so if we need to shoot a cycle that reflects these times, that's what we're going to look at doing," he said.
This seems to reference all of The Bachelor's former spinoffs, including the widely-loved Bachelor In Paradise and the current Bachelor Presents: Listen To Your Heart.
Mills is right: The Bachelor is moldable, and its fans are up for anything. And he confirmed there's a possible spinoff that will completely embrace the craziness of COVID-19: Bachelor In Quarantine.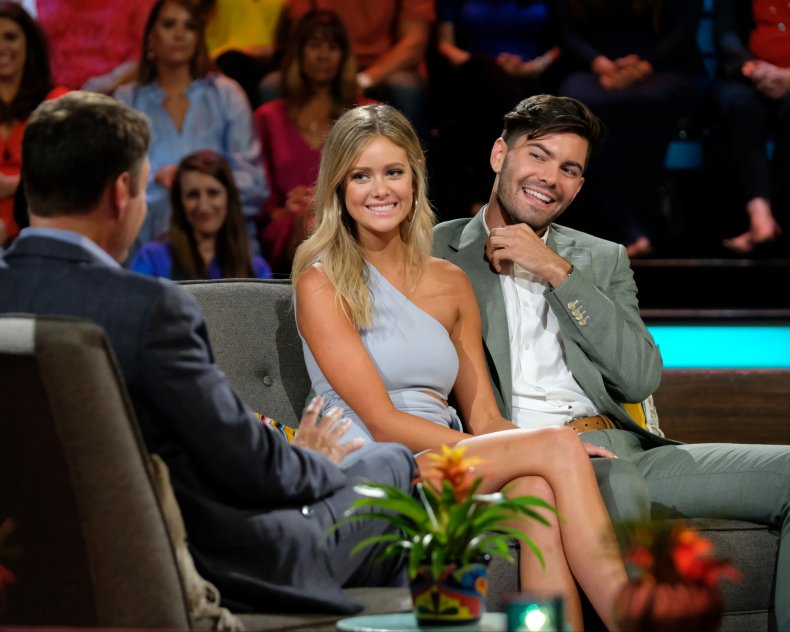 There's no telling what this format would look like, but TLC's hit reality series 90 Day Fiancé aired their version of the concept—90 Day Fiancé: Self-Quarantine—on Monday night. Former stars gave webcam interviews to update viewers on their lives, relationships and in general, how they're doing.
Bachelor could do something similar by showcasing the home live of former contestants. Even more interesting, though, the franchise could aim to start a Zoom dating series, that connects people digitally. It would be new for the franchise, but not for the world who has grown comfortable with the idea of forming internet relationships (as seen in 90 Day Fiancé and other series, like Catfish.)
There's nothing confirmed: Mills shared these are just conversations happening behind the scenes.
The Bachelor already canceled their Summer Games spinoff, which was supposed to air alongside the Summer Olympics. Crawley's season of The Bachelorette will film as planned, Mills said, but there's no certainty on when that will be. Bachelor In Paradise is entirely up in the air, as Mills and host Chris Harrison haven't been able to definitely say it's canceled, but also don't know how to film in global shutdown conditions.
For now, Bachelor fans will need to hold tight and enjoy Listen To Your Heart before fretting over the franchise future. It appears with or without social-distancing orders lifted, something new will be produced to help us pass the time.