'Bachelor's' Chris Harrison Responds to Jordan Kimball and Jenna Cooper's Cheating Scandal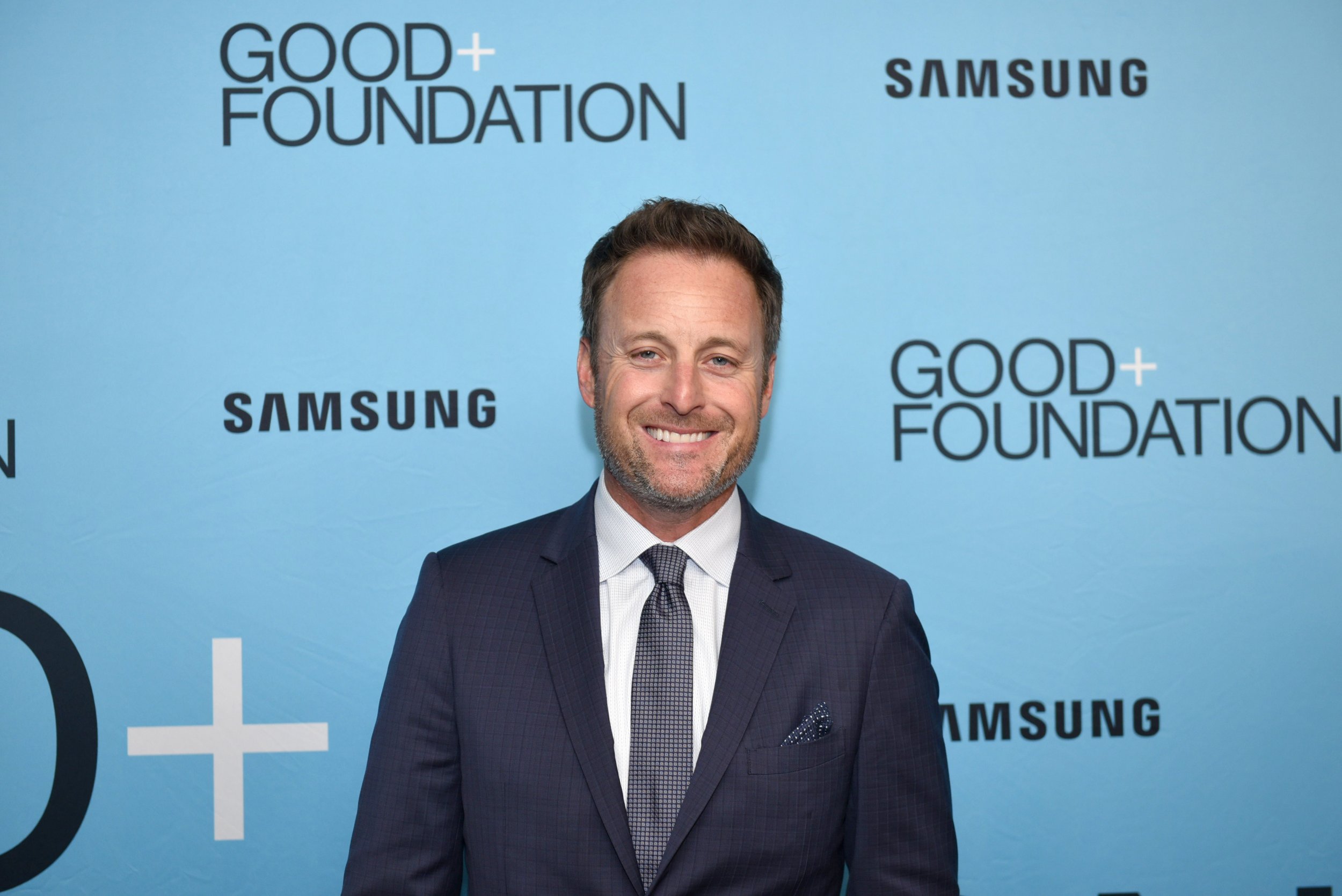 After Bachelor Nation devotees learned Wednesday of fan-favorite couple Jordan Kimball and Jenna Cooper's broken engagement due to the fitness coach's apparent cheating scandal, host Chris Harrison shared his thoughts on the matter.
"All I can say that is when I left them on the beach engaged, they seemed to be very much in love," Harrison, 47, told Entertainment Tonight on Wednesday. "The last time I saw them together was onstage at the special we shot. If she's faking it, she fooled me too. I haven't talked to either one of them, so I don't know the validity of any of it."
Added Harrison, "I don't know whats happened since today because it seems to be like a very fluid situation. I hope it's not true, I truly do. That would be a pretty terrible thing to do. I know Jordan is a very good guy. Jordan is very much in love with her."
Bachelor fans have witnessed several ugly breakups throughout the franchise's history. Annaliese Puccini's split with Kamil Nicalek on Bachelor in Paradise's Tuesday finale, for one, is among the worst. Puccini and Nicalek's breakup, however, doesn't compare to the end of Becca Kufrin and Arie Luyendyk Jr. on Season 22 of The Bachelor.
While many Bachelor breakups have proved to be dramatic, Harrison suggested Kimball and Cooper's dilemma likely won't be showcased on television.
"We'll make sure that everybody is as well cared for as possible and support them however we can," Harrison explained to Entertainment Tonight. "A lot of this is going to be off camera. A lot of conversations will take place. Won't be shooting it. This won't be for specials. It's just making sure that these human beings are okay."
Kimball first met Cooper on Bachelor in Paradise Season 5. The pair's relationship weathered the storms that came their way, including drama surrounding Benoît Beauséjour-Savard's brief fling with Cooper. The duo seemed very happy and cheery upon their debut as an engaged couple during the show's finale, which is why many were surprised to discover Cooper had allegedly cheated.
Reality Steve broke the news of Cooper's behavior on Wednesday. In doing so, he shared three screenshots of a text conversation between Cooper and her apparent boyfriend. Cooper, via text, said the purpose of her relationship with Kimball was to boost her business and that her supposed boyfriend was the only person she's in love with.
"You know how much I need the money. Me and Jordan aren't even together for real," her text message read. "I don't even like him let alone love him. I'm better than him and once I'm able to, I'll break it off for good and make up some story to make him look bad."
Throughout Bachelor in Paradise Season 5, Kimball repeatedly said he only gets engaged and married once. He took to Instagram on Wednesday to speak on Cooper's infidelities. He, as a result, received a wave of support from Bachelor Nation fans and members alike.
"I deal with unreasonable circumstances reasonably and have come to terms with a decision to remove myself from the relationship," Kimball, 26, wrote Wednesday. "It breaks my heart to think, feel and fall for this. It's dropped me. Fumbling emotions and being understanding is not easy. I'll be taking time to pursue my inner peace and she will always have me to talk to."