'Bachelor In Paradise' Update: Are Demi and Kristian Still Engaged or Together?
Demi Burnett and Kristian Haggerty became Bachelor In Paradise fan favorites after they made headlines as the first same sex couple in Bachelor Nation history. The women got engaged on the Season 6 finale, but the private nature of their relationship since then has some invested fans wondering: is the pair still together?
Burnett, who was a contestant on Colton Underwood's season of The Bachelor, hasn't posted a photo or anything about her relationship with Haggerty on Instagram since mid-September, leading to rumors that the pair may have broken up.
The reality star set out to put the rumors to rest on Wednesday. Burnett spoke to Us Weekly about her private relationship with Haggerty. "Every relationship is different and it's like—I mean in the most respectful way—it's nobody's business how our relationship works."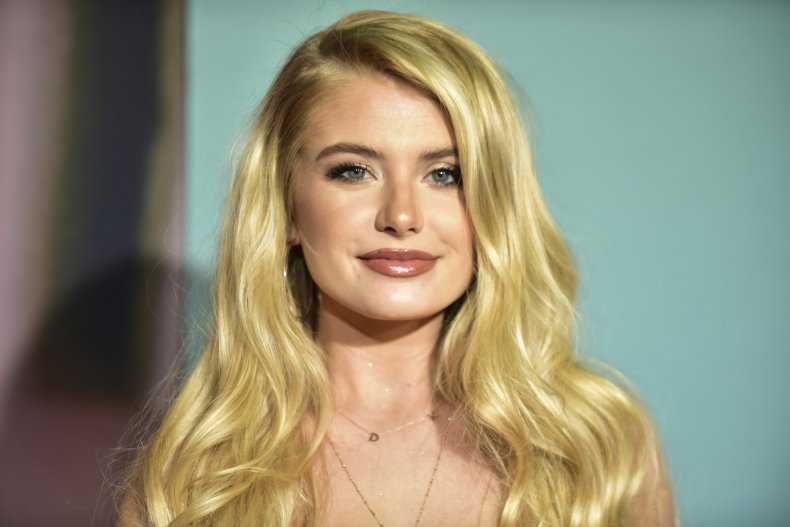 While Burnett didn't specifically state she and Haggerty are still going strong, she said despite opposite schedules and locations, the women do spend time together. "She's in Florida, I'm in New York, but we do spend time together," Burnett explained. "Just because we don't broadcast it doesn't mean that we're not together."
Another conversation asked why Burnett and Haggerty aren't living together, though they're officially engaged. "We're not too far apart. I think it's important to kind of have our space just so, you know, we can develop a normal, very solid, steady relationship."
Burnett met Haggerty between her time on The Bachelor and Bachelor In Paradise. Though she signed on to the beach show to find love with a fellow Bachelor franchise member, Burnett weighed her new relationships with her attraction to Haggerty. Burnett pursued Derek Peth for a bit on the show until Haggerty showed up to win Burnett over.
Though the pair immediately reconnected on the show, they dove into unexplored territory. In their history as a couple, they'd never been exclusive. The conversation brought up doubts between each of them, especially Burnett, who said commitment has always intimidated her. There were other issues as their relationship progressed like Burnett stating Haggerty was flirting with other girls on the reality show.
Despite their bumps in the road, Burnett proposed to Haggerty on the final episode. Their commitment marked not only the first Bachelor In Paradise same-sex couple engagement, but the first same-sex couple to ever debut on a Bachelor franchise series.
Burnett and Haggerty were one of three couples to be engaged on the Summer 2019 series.