'Bachelor in Paradise' Star Jenna Cooper's 'Cheating' Texts Were Fabricated, Forensic Report Says
A new forensic report claims Jenna Cooper, former Bachelor In Paradise cast member, did not send romantic texts to an unnamed man while engaged to Jordan Kimball. The report, conducted by Protus 3, stated Cooper's iPhone, iPad and iCloud backup were searched for a set of screenshotted messages posted on spoiler site, Reality Steve.
The texts in question were posted on the spoiler site September 11 and belittled Cooper's relationship with Kimball. "I don't even like him let alone love him. He means nothing to me and never has," the sender, which some claim was Cooper, wrote.
"An analysis of the messages and data ranging from June 11, 2017, through September 18, 2018, on all devices did not reveal any of the text messages alleged to be created by Ms.Cooper," the report, sent to Newsweek, reads.
Steve Honig, a representative of Cooper issued a statement to Newsweek saying Cooper is happy to have discovered Kimball's true colors. "After the cameras stopped rolling, Jordan's demeanor toward Jenna changed dramatically," Honig said. "He let it be known there was only room for one celebrity in the relationship, he was more successful and famous than her, she would never make as much money as him or amount to anything in life. She was belittled and made to feel insignificant and worthless. He continues to disparage her to this day. As painful as this has been for Jenna, she is glad he showed his true colors before they were married and began building a life together."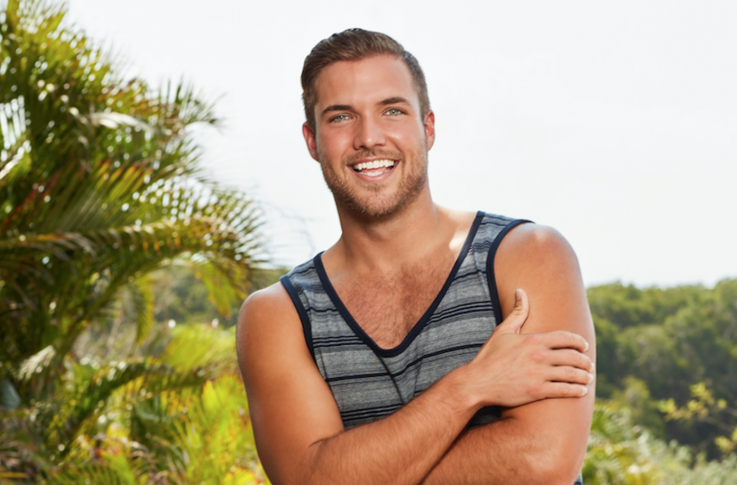 Honig said Cooper and her team are taking all possible actions into consideration, considering the said fabricated texts.
Kimball first spoke on the texts on September 11. "I know my Jenna and I read those texts and in my heart, I know it's her," he told People. "She was saying she didn't do it, but hinting towards the fact that there's a possibility that it happened. In all reality, I don't expect her to own it."
The controversial Bachelorette star then told his Instagram followers the relationship was over. "I deal with unreasonable circumstances reasonably and have come to terms with a decision to remove myself from the relationship, it breaks my heart to think, feel and fall for this. It's dropped me," he wrote on September 12.
Cooper has denied the allegations since the texts were first released. Her team sent Kimball a report alleging legal action would be taken if he did not admit the texts were fabricated. The letter stated he would have until October 6 to come forward.
'Bachelor in Paradise' Star Jenna Cooper's 'Cheating' Texts Were Fabricated, Forensic Report Says | Culture