'Bachelor In Paradise': Jordan Kimball Slams Jenna Cooper's Attorney, Denies Fabricating Texts
The drama between Bachelor In Paradise alumni Jordan Kimball and Jenna Cooper has continued since they broke their engagement in September. The alleged texts sent by Cooper sit at the heart of the issue.
A set of text messages surfaced on Reality Steve in early September, which were supposedly between Cooper and an unnamed man. The texts detail Cooper's relationship with Kimball. The sender said was not real love and was more of a business advancement.
Cooper claimed the messages are fabricated, though Kimball did not agree.
"I absolutely, 100 percent did not fabricate those text messages," Kimball told Entertainment Tonight on Sunday. "I'll put my hand on the Bible for that."
Cooper commissioned lawyer Justin R. Apple, who sent Kimball an email asking him to admit the texts were phony. Kimball posted screenshots of the letter to his Instagram account on Friday.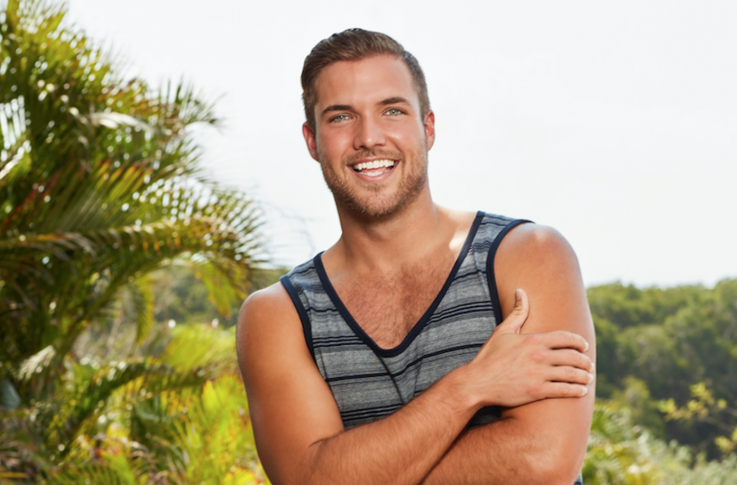 "I was absolutely blindsided by this," Kimball said. "When I got this email, I called Mr. Apple. I left him a voicemail. Then, we got on the phone and he started shouting at me. In my mind, that isn't okay. At this point, I have nothing to say to them."
Kimball said he'd like to put the relationship behind him. "I am trying to live my life and move on," said Kimball. "I am a victim in this, I hope [Apple] enjoys the public eye. I hope he is on the toilet sick over all this, calling his mother and doesn't know what to do. [This is] an ultimatum. This is not a good person I'm dealing with, and he's messing with the wrong guy."
Kimball claimed he will not see this disagreement to court. "Jordan Kimball is not walking into a courtroom," he said. "He ended the engagement over what he was presented with and he moved on."
Cooper initially denied sending the text messages on her Instagram account on September 12, the day of the couple's broken engagement.
"I want to start by saying those texts were completely fabricated, and I never sent them to anyone," her Instagram caption read. "I did not cheat on Jordan and I have nothing to hide. I have been extremely open and vulnerable throughout this whole process. I was looking for love, and I found it. I was excited to share this journey with all of you." She also claimed she had hired an attorney.
Reality Steve, the popular spoiler blogger who originally posted the texts, has also become a target of Cooper's legal action. "As I've maintained from the beginning, I stand behind my reporting," the blogger told Entertainment Tonight. "Nothing Jenna posts on her Instagram, nor her lawyer's bizarre demands to Jordan or myself, change anything."
'Bachelor In Paradise': Jordan Kimball Slams Jenna Cooper's Attorney, Denies Fabricating Texts | Culture