The Bachelor franchise will have its first same sex couple and engagement on Bachelor in Paradise, according to new spoilers. Spoiler blog Reality Steve revealed a fan favorite became officially engaged after the show completed filming. This is not only a happy ending for the couple, but for viewers who have long wanted to see same-sex relationships represented on the franchise.
Reality Steve revealed that filming on the summer beach show ended Thursday, and one couple has since been leaked: Demi Burnett and Kristian Haggerty. He also revealed this relationship was a reality show plant, meaning it the pair may have been together before filming.
"Filming wrapped yesterday. Here's at least one engagement I can confirm happened. Demi got engaged to her girlfriend Kristian Haggerty," Reality Steve shared on Twitter Friday. "Not surprised by that since the whole thing was pre-planned and ABC will milk their first same-sex couple forever."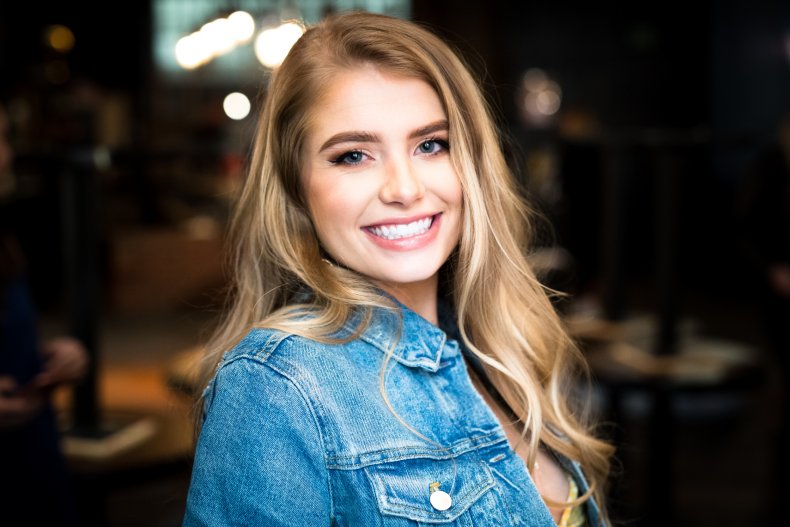 If you take a look at Kristian's Instagram, it's not farfetched to assume the relationship was staged. Since they've been in Mexico filming, there are more than a handful of photos of Kristian and Demi together. One of the pair was posted on April 13 with the caption "The one thing missing to complete a perfect weekend."
It appears Kristian will show up on Bachelor in Paradise as a plot twist for both Demi and viewers. Kristian has never been on a Bachelor franchise show before. Instead, she knows Demi through a mutual friend. She's the roommate of Catherine Agro who appeared on Colton Underwood's season of The Bachelor, alongside Demi, according to Soap Dirt.
Fans of the series who responded to Reality Steve's spoiler were rather unamused, as they didn't like the idea of the show planning a relationship in advance. Some also seemed upset that the show's first same-sex couple didn't form on the show organically. Others were skeptical of Kristian's role on the show, because she wasn't on the franchise to begin with.
Kristian won't be the first person in Paradise to be a newcomer to the whole franchise. Ashley Iaconetti once brought her sister, Lauren Iaconetti, onto the summer series.
Bachelor in Paradise is scheduled to premiere on July 29, after Hannah Brown's season of The Bachelorette ends. The format will show past Bachelor and Bachelorette contestants looking for love in a pool of singles. Only those who find successful relationships will last until the end.