'Bachelor in Paradise' Spoilers: Are Hannah Godwin and Dylan Barbour Still Together? What The Finale Shows
Hannah Godwin and Dylan Barbour had one of the calmest relationships on Bachelor in Paradise. Despite a bumpy start, the pair have been a committed couple since the early days of the season. With no visible drama, it's easy for fans to expect an engagement or at least a continued relationship outside of Paradise. Are they right?
The only drama Godwin and Barbour faced was at the start of season 6, when Godwin explored a few other relationships. The noteworthy connection was between Godwin and Blake Horstmann, who kissed a week before Paradise began filming. Horstmann apparently flew to Alabama to meet Godwin and tell her he'd like to get to know her on the show.
Because of her prior connection with Horstmann, Godwin wanted to see it through. The pair got to know each other and shared a handful of public kisses in sight of Barbour. The budding relationship flourished despite the drama that followed Horstmann. The whole time, he was slammed by other cast members for having sex with two of the beach women at Stagecoach Music Festival before filming. He slept with Caelynn Miller-Keyes and Kristian Schulman on back-to-back nights.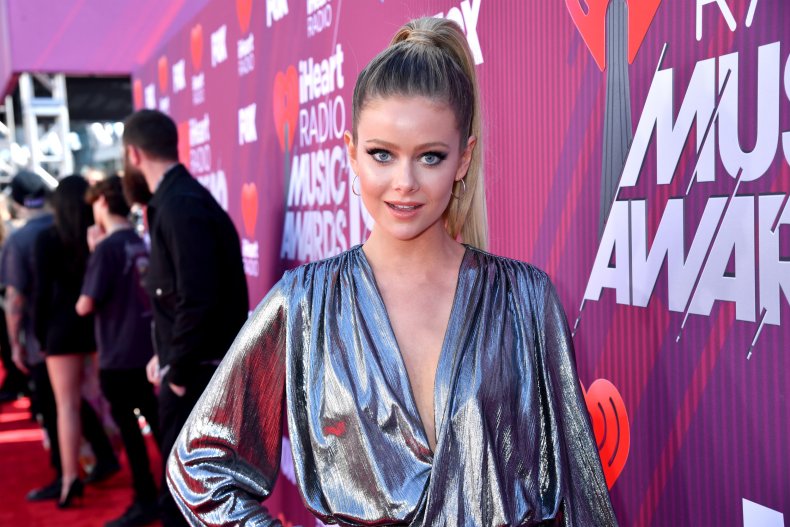 While Godwin explored a relationship with Horstmann, she still expressed interest in Barbour. Barbour showed his care for Godwin and stood by her. It paid off, as when Godwin chose Barbour, he was ready to commit to her. She put her relationship with Horstmann behind her.
The pair had a relatively boring stay in Paradise otherwise. Other beachgoers even joked about their calm demeanor. Their relationship did, apparently, lead to an engagement at the end of the series, according to TV blogger Reality Steve. The couple's final choice will be shown on Tuesday night's finale episode. A breakdown of their current relationship will also be explored at the Reunion Show, which filmed at the start of September.
There is not expected to be any further drama between the two, according to Reality Steve.
Godwin and Barbour's connection post-show may not be a surprise to fans. The pair have not tried too hard to hide their relationship. Last week, Godwin and Barbour were spotted at a San Diego beach together. A fan video captured the couple cuddling on a beach blanket. The spoilers was welcome by fans who support their relationship, but some felt the show's surprise ending was ruined by the couple's public affection.
Other couples are guilty of the same behavior. Miller-Keyes and Dean Unglert left the show early and traveled the world together. The pair have been spotted in multiple parts of the world. They've also shared similarly cozy photos on Instagram. Followers claimed it was obvious the couple was together outside of the show because of their romantic snaps.