'Bachelor in Paradise' Spoilers: Are Katie And Chris Still Together? Finale and Reunion Show Drama
Bachelor in Paradise Season 6 has not been without drama, but one couple will face a new problem on Tuesday night's finale. Katie Morton and Chris Bukowski have had excitement and fear in their Paradise relationship. Those two, competing feelings may not change much even after.
Morton and Bukowski began a relationship on Bachelor in Paradise this summer but were hesitant about committing. The drama between them seemed to begin when Morton told Bukowski to go on other dates if that's what he wanted. Though Morton wanted to be exclusive, her contradicting statement led Bukowski to question their relationship. The two saw other people before becoming exclusive again.
The tumultuous relationship had moments that seemed smooth, like everything was in place. It appeared stable enough—most importantly to Morton and Bukowski—that the pair became one of three engagements on the finale episode, according to TV blogger Reality Steve. Though viewers will witness their joyful moment on Tuesday night, the pair will also be in the spotlight for relationship issues they can't overcome.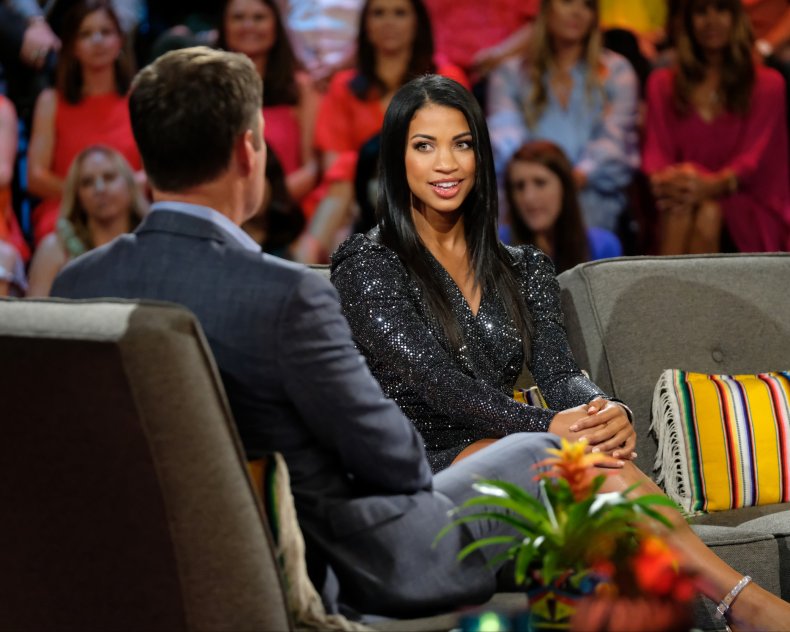 Morton and Bukowski are not broken up but are facing heavy issues according to Reality Steve. Morton is expected to take the Reunion Special stage without her wedding ring. The conversation may even be unexpected for Bukowski, who, seemingly, isn't interested in hashing out issues on national television.
Reality Steve, who attended the reunion filming, claimed Morton "basically calls Chris out saying things weren't going great, and she feels like she's putting in all the effort and he's not trying enough," in a post on September 3. He also claimed Bukowski is not ready to discuss the issues on television, though the couple eventually does.
Morton finally puts her ring back on, and the pair seem at peace. There's no further word on their relationship. Since the reunion special filmed weeks ago, there's a chance Morton and Bukowski have ironed out their issues. There's also a chance they're still struggling.
To stay in the loop, fans can watch Morton and Bukowski's social media. There will likely be no update on the reunion special, as it was taped ahead of time. Unusually, this season finale will not include a live component.
Other drama on the reunion special will follow the Blake Horstmann saga. Caelynn Miller-Keyes will likely own up to her share of the drama and admit she exaggerated some parts of the story. Kristina Schulman will also step in and claim Miller-Keyes slept with another man at Stagecoach Music Festival. Fans will recall Horstmann came under fire for having sex with both women in back-to-back nights at the festival.