'Bachelor In Paradise's' Caelynn Miller-Keyes Responds To Dean Unglert's Hospitalization on Instagram
Bachelor in Paradise star Caelynn Miller-Keyes sent a sweet message to boyfriend Dean Unglert on Monday after news of his hospitalization.
On Instagram, Miller-Keyes posted a photo of the pair with the caption "I just want to squeeze you so bad" after Unglert publicly revealed he had been injured in a ski accident.
Unglert broke the news Monday with a hospital bed photo on Instagram. In a lengthy caption, he said he'd been exploring the Swiss Alps at the time of the accident.
"All my life i've dreamt about skiing the swiss alps," he wrote. "how could you not? they're huge and beautiful and have some of the best snow in the world. today, however, was not my day. i was sending just a liiiiitle too hard and took a nasty spill which ultimately put me here. and since this is probably going to be the only pic i get in switzerland, i figured i gotta post it."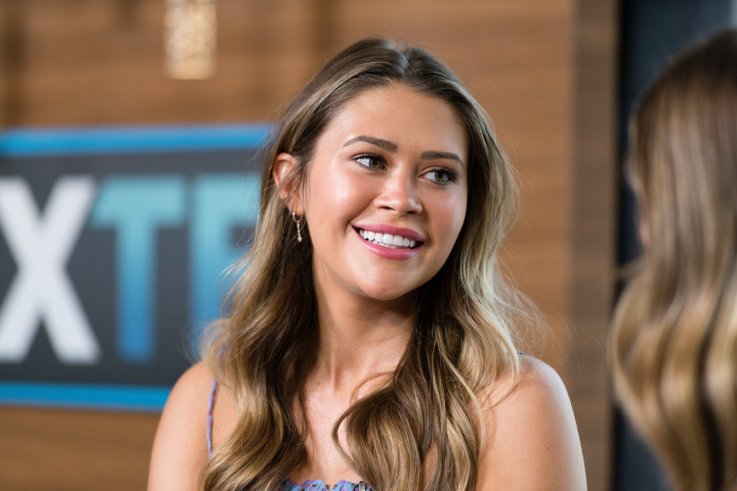 He said his injuries are "a dislocated hip and fractured femur," which "put 4 screws and a plate in my leg."
Unglert and Miller-Keyes met on Bachelor in Paradise this past summer. The couple have had a bit of a tumultuous relationship. Miller-Keyes was initially skeptical about Unglert, given that he had declined to commit to a handful of other Paradise women in past seasons. It seemed Unglert's track record got the best of him when he left the show without Miller-Keyes. Later, though, he returned to win her back. The two ultimately left the show together and began to travel the world as a couple.
Since the season ended, Miller-Keyes and Unglert have shared photos of each other traveling around the world. At the start of December, Miller-Keyes shared an Instagram TV video of the two exploring Ireland. On Sunday, Unglert also shared on the platform a video of Miller-Keyes in St. Lucia.
Despite their constant travel and seemingly strong relationship, the couple's future isn't certain. On December 9, Unglert told Us Weekly, "She does joke around about us getting married all the time, and I always say, 'Sorry, it's not going to happen.'"
As for why? "I don't know, I'm super-unconventional, and she obviously is a little more conventional," Unglert said. "We joke around about it. Just try to keep expectations to a minimum, you know? Like I said on the show: Underpromise, overdeliver."
The couple also have different stances on children, Unglert pointed out. Saying he feels less inclined to have children the older he gets, he noted where Miller-Keyes stands.
"She wants kids, so I don't know," he said. "I don't know if I don't want kids just because she wants kids, and I don't want to get married just because she wants to get married."
'Bachelor In Paradise's' Caelynn Miller-Keyes Responds To Dean Unglert's Hospitalization on Instagram | Culture