'Bachelor' Producers Reportedly Track Contestants' Menstrual Cycles for Maximum Manipulation
Close-ups of emotionally unstable women have long been a staple of ABC's The Bachelor. But the lengths to which producers go to get those teary-eyed money shots may surprise fans. Like, for instance, tracking the contestants' menstrual cycles.
Los Angeles Times reporter Amy Kaufman outlines many of the questionable behind-the-scenes tactics of the reality dating show in her new book, Bachelor Nation: Inside the World of America's Favorite Guilty Pleasure. One of the most eyebrow-raising practices she reveals is that past producers allegedly kept track of when the women in the Bachelor house were on their periods to ensure they got the juiciest, most emotional soundbite possible.
"When women cycled together in the house, it created a completely different vibe," Ben Hatta, former assistant to Bachelor creator and executive producer Mike Fleiss, told Kaufman, according to a report from PageSix. "So a girl's now crying mid-interview about nothing, or being reactionary to things that are super small. It helped the producers because now you've got someone who is emotional—and all you want is emotion."
Hatta also said that producers encouraged menstruating women to tell the Bachelor she loved him. "If a girl's feeling the butterflies for a guy already, when she gets into that state, her feelings just become more powerful, so she's probably more willing to tell that guy she loves him," she continued. "And maybe one of the producers knew she was in that emotional state and was like, 'You know what? Now's a better time than ever. You should do it, you should do it, you should do it!"
An ABC spokesperson declined to comment for this story.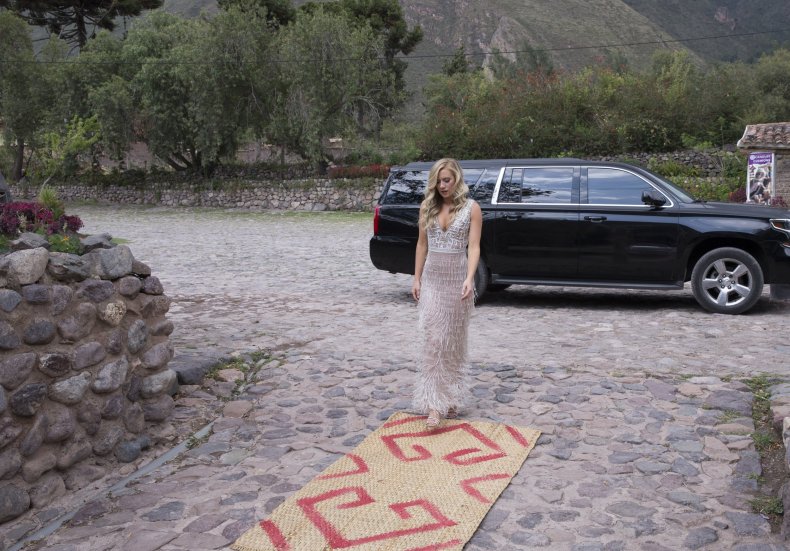 The revelations come as viewers grapple with Monday night's Season 22 Bachelor finale. The episode was particularly brutal to finalist Becca Kufrin, and it left many fans wondering if ABC took things too far.
Weeks after Bachelor Arie Luyendyk Jr. proposed to Becca, he went to host Chris Harrison to let him know he'd changed his mind: he wanted to date Bachelor runner-up Lauren B. instead. ABC gathered a camera crew and followed Arie to surprise Becca with the news that she hadn't won The Bachelor after all. The footage of the painful breakup was presented unedited (for the most part), and left a bad taste in the mouths of Bachelor Nation.
"We'd congratulate ABC on delivering the most dramatic finale ever, but it was really just kind of mean and unnecessary," wrote one popular Bachelor fan page on Twitter. "That #TheBachelor contestant contract you sign must be IRON CLAD for Becca to have shown up tonight after the way the producers treated her just now," wrote another.
And the manipulation isn't over yet. Becca, Lauren and Arie will all return for one last ABC appearance on the live "Women Tell All" segment on Tuesday night. Always read the fine print, people!