'Bachelor' Recap: Spoilers, Chase Rice Drama and Peter Weber Gets Confronted
Peter Weber upset his group of women again on Monday night's episode of The Bachelor. In a major plot twist, Weber brought back a woman who had already been sent home. This upset the remaining women, making it the second episode in which a handful of the contestants confronted Weber about his actions.
Weber sent home Alayah Benavidez in the third episode, which aired January 20. The decision came after the woman was caught in the middle of a fight with Sydney Hightower. Benavidez was considered a source of drama in the house, and Weber ultimately sent her home because of the other show members' sour opinions of her.
On Monday's episode, Benavidez showed up on a Week Four group date to speak with Weber. There, she convinced him that she was sent home for unfair reasons. Weber not only decided to keep Benavidez on the show but gave her the group date rose. This came back to bite him later in the episode, when many of the contestants revealed that they'd been offended by the decision, as Benavidez wasn't even formally on the date.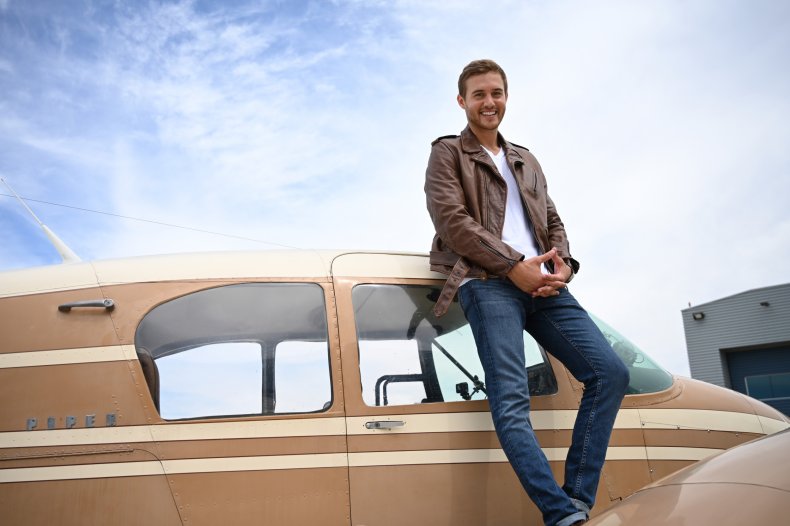 Though Weber apologized, it seemed the tension over Benavidez wouldn't calm down while she remained in the house. During the episode, Benavidez started another bit of drama. In her short amount of time outside of the Bachelor mansion, Benavidez saw online spoilers about Victoria Fuller.
Monday's episode showed Fuller and Weber on a one-on-one date. The pair attended a private concert with country singer Chase Rice, who happens to be Fuller's ex-boyfriend. Though Weber and Fuller had a deep discussion about the awkward event, Fuller chose not to tell the other women about the date drama. Benavidez, however, did.
Fuller confronted Benavidez about her decision to spread the gossip, and her heated words weren't the only uncomfortable conversation for Benavidez. Weber also pulled the woman aside, along with contestant Victoria Paul.
Benavidez and Paul have a history. The two competed in pageants together, and while Paul seemingly doesn't consider the two friends, Weber was wildly confused as to why Paul wouldn't reveal their past relationship. Benavidez explained that they used to spend time together on the pageant circuit, while Paul denied the pair was close.
The episode ended with Weber entirely confused about a few situations. First, he was seemingly upset by his inability to connect with the women, who were still upset about his group date rose. He also seemed unsure of what to do about Benavidez and equally unsure why the entire house of women had joined forces against her. Based on his lasting comments from the end of the episode, he doesn't feel he can do anything right to keep all of the women happy.