What 'The Bachelor's' Clayton and Susie Have Said Since the Finale
Clayton Echard and Susie Evans are the final couple of The Bachelor Season 26, but it was hardly the romantic ending that fans of the ABC series were hoping for.
Susie had previously walked from the show, only for Clayton to convince her to return. They ended the show broken up, only for it be revealed in the "After the Final Rose" special that they had got back together after filming the show.
Clayton received much criticism for his behavior on the show, especially after he convinced Rachel Recchia and Gabby Windey to stay, only to dump them both the next day (Rachel and Gabby are now set to be joint Bachelorettes this July).
This meant that the pair have very much been on the defensive about their relationship since the start. Here's what they have said about finding love again after the show, and how they have responded to the criticism.
What Clayton and Susie Have Said Since Appearing on The Bachelor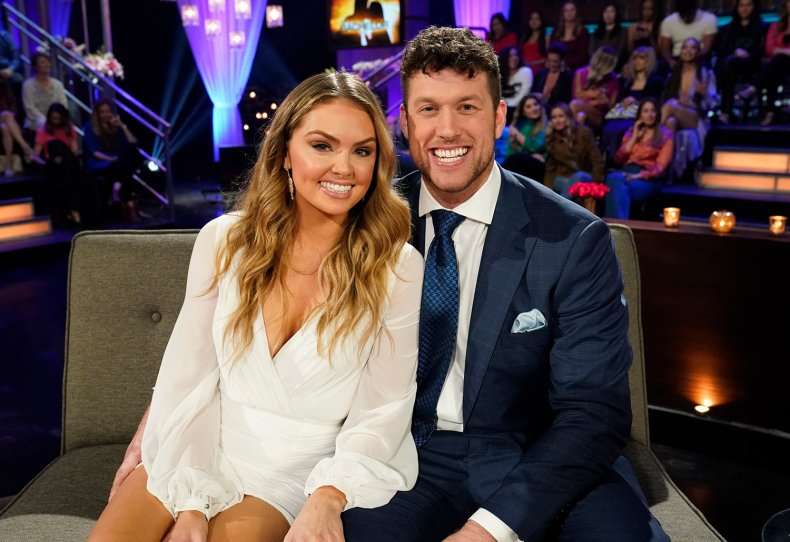 Compared to the long messages that winners of The Bachelor/ette sometimes write to their new partners, Susie has kept it short on their social media.
On her Instagram, Susie simply wrote, "it's Claysie baby," referring to the couple name coined during "After the Final Rose." On her Twitter, meanwhile, she has not said anything since The Bachelor Season 26 finale.
Clayton was a little more effusive in his posting—though his post was mostly about himself and does not mention Susie until right at the end. He wrote on his Insta: "Follow your heart and it'll take you exactly where you need to be. Can't believe what all has transpired these last 6 months. There's so much I have learned and am thankful to have experienced. I made plenty of mistakes, but I have taken the time to self-reflect and grow from each and every one."
"There's still so much ahead that will challenge me to be a better man. But as it stands today, I'm happy. Happy because I've been tested beyond my limits and am better for it. Happy because I've seen and experienced things I never would have, had I not taken this opportunity. But most importantly, happy because I met the most incredible woman that each and every day makes me realize how truly lucky I am to stand by her side," the post continued.
This is in stark contrast to other Bachelor Nation winning couples. Recent Bachelorette Michelle Young, for example, began her first post-finale Instagram post by addressing her new fiancé.
The pair agreed to a People Magazine photoshoot where they discussed their relationship. Discussing her decision to rekindle things with Clayton after filming, Susie said: "We needed to take a step back, and when we restarted our relationship, we set down a new foundation. ​I wanted answers for how he treated me on the initial day of our breakup. But we've learned so much about each other. And those feelings of love came back."
She also said: "I was totally caught off guard by everything that happened in Iceland so I needed to take time for myself and get to the bottom of who Clayton is as a person."
Clayton, meanwhile, said: "I never took a step back. I was still very much in love with Susie and when the door opened back up, I was fully back in."
The Bachelor Season 26 is streaming now on Hulu.