The Five Most Savage Burns From 'The Bachelor: Women Tell All' Special
The Bachelor's Women Tell All special is always a drama-filled event, and Season 26 one was no exception.
Not only were all of the expected people attacked (Shanae Ankney, this year's Bachelor Clayton Echard), but a few others got dragged into the mix. If Aaron from Katie's season or Clayton's brother was watching the ABC special, they were in for a rough evening.
Amid all the shouting and tears (it felt like there was a lot more of the former this year) however, some good points were made, and some of the women managed to deliver some savage burns to their Season 26 sisters and to the Bachelor himself.
The Best Lines From 'The Bachelor: Women Tell All'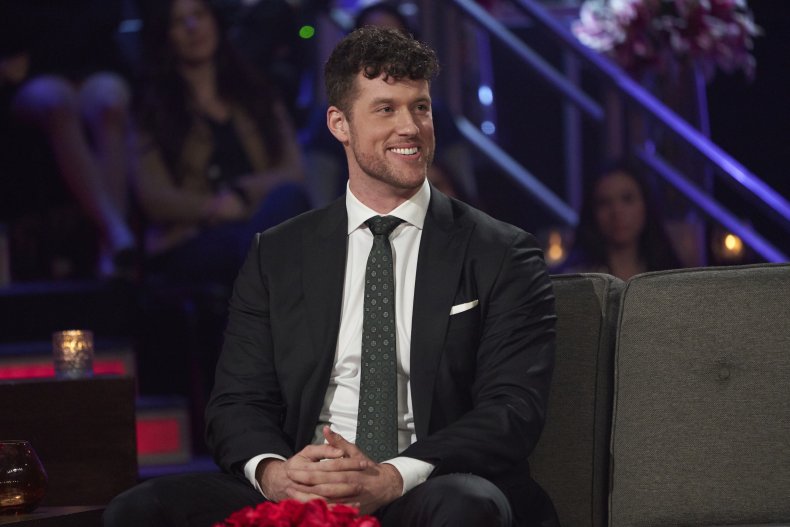 'He was entirely too soft for me'—Claire about Clayton
Sure, The Bachelor and The Bachelorette like to cast people who are reasonably pleasant and "believe in the process." But just once can we have someone like Claire Heilig, who will be brutally honest when she's just not feeling it with someone?
In case you forgot, Claire was the one who basically eliminated herself after one conversation with Clayton because he was too nice. So it was no surprise when she got the first dig in at Clayton—and it would definitely not be the last of the night...
'From the bottom of my heart, f*** you, Shanae'—Lyndsey to Shanae
Some Bachelor contestants take to being the villain like a duck to water. Shanae took to it like a duck to being a duck. No one else has quite combined the looks of a Disney princess with the actions of a Disney villain.
So it was no surprise that the woman had some words for her. However, because she was so good at playing the villain, none of the contestants were really able to land a blow on her. Lyndsey did the best, though, with Kate Gallivan calling her a "​​sinister, diabolical b****" coming in second. As for Genevieve Parisi saying "her ass looks terrible..." that was just tacky, and directly led to Shanae landing a body blow on her...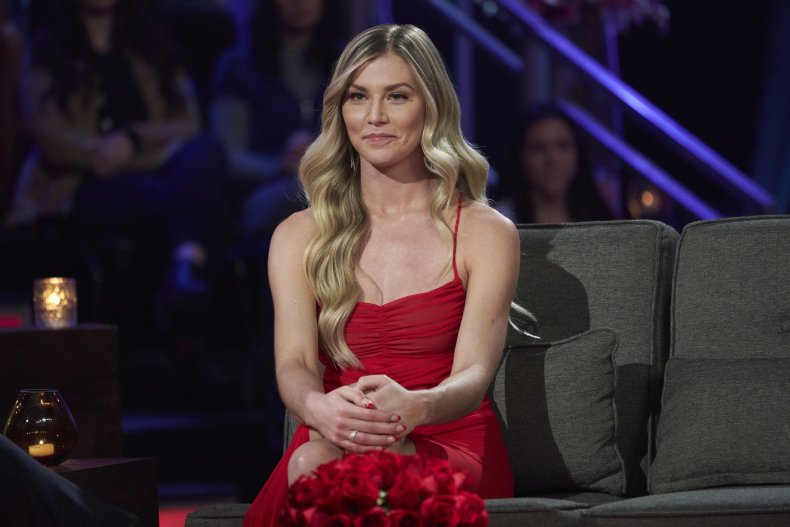 'After I got eliminated, I went home. I was grieving. I couldn't sleep, I couldn't eat. And then when you get eliminated, you go home and f*** Aaron from Katie's season'—Shanae to Genevieve
Look, we all know that once a contestant exits The Bachelor/ette, they are thrown into a breeding ground of former contestants, spon-con deals. Oh, and by "breeding ground," we mean that literally—former contestants always seem to be hooking up across seasons.
We all know it is going on, which makes it all the more delicious when someone calls it out on TV. Sure, Genevieve denied it, saying they had not even kissed, but already the accusation had been made. Plus, Genevieve did not help matters when she replied that Aaron told her he wanted Shanae out of his DMs—how would she know that if they had not been hanging out?
'Clayton's brother did reach out to me. I didn't reply'—Teddi about Clayton's brother
Let's add family members of Bachelor/ette contestants to that breeding ground. In the Women Tell All special, Teddi Wright revealed that she had ghosted Clayton's brother after he slid into her DMs, saying: "I think one Echard boy in my lifetime was enough for me."
In an Entertainment Tonight interview, Teddi described it as a "very harmless message," but the damage had been done—Clayton's brother (she did not say which one) was already known to millions of ABC viewers as the guy who got rejected by his brother's rejects.
'I think you're confusing love and lust'—Sierra to Clayton
The best kind of Women Tell All is when the eliminated contestants have some strong words for the Bachelor. So it was a relief when Clayton was attacked for falling for every blonde that came along—even when they were demonstrably lying to him.
Sierra Jackson summed up much of the criticism when she attacked him for keeping Shanae for longer than he should have, simply because he wanted her (which is literally the point of the competition, but still).
The Bachelor Season 26 continues Mondays and Tuesdays at 8 p.m. ET on ABC.