'Bachelor' Spoilers: Champagne-Gate, Hannah Brown and Who Goes Home Episode Two
A frontrunner will find herself in the center of the Bachelor drama again, and it's only week two. Hannah Ann Sluss, the woman who received Peter Weber's first impression rose during the three-hour episode premiere, is looking more like a villain as the weeks go on.
The second episode of Weber's season will air Monday night with a handful of dramatic moments. One throws Sluss in the center of an argument with another woman, Kelsey Weier. While it may not be Sluss' fault, it may paint a bad look for the model moving forward.
In episode two, Sluss and Weber are seen opening a bottle of champagne at the cocktail party. Turns out, that bottle belongs to Weier, and there's a special meaning behind it. Weier brought the Champagne from home to open with Weber after saving it for two years. According to spoilers from blogger Reality Steve, Sluss was given the bottle by producers and didn't know it belonged to Weier.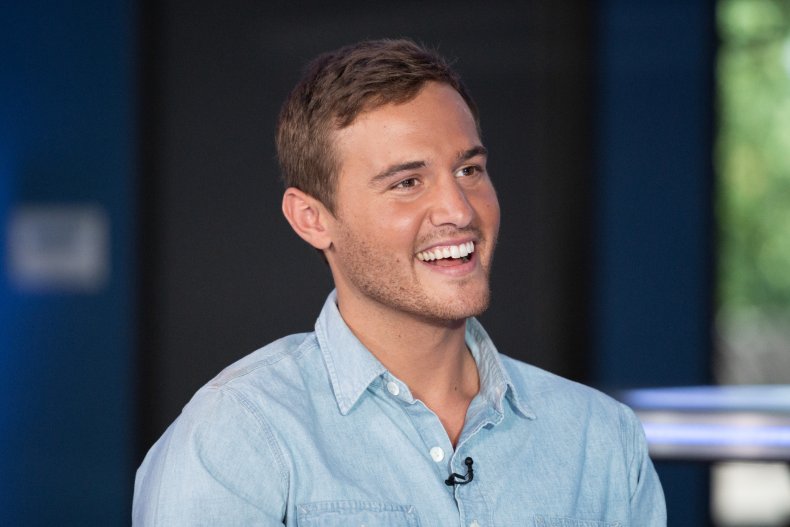 That doesn't stop an argument from ensuing.
"Of course Hannah Ann can't say on television, 'Producers gave me this bottle to open up and never told me it was yours' because, you know, then people might think the show isn't real or something," Reality Steve wrote. "So I guess she just left it at, 'I didn't know it was yours,' and the audience now has back-to-back episodes of Hannah Ann finding herself as part of some drama."
Reality Steve termed the event "Champagne-Gate," and the phrase has already surfaced on social media from fans who have glanced at the episodic spoilers.
In other drama, Hannah Brown's conversation with Weber will continue. The first episode, which aired January 6, showed both Brown and Weber highly emotional over the end of their relationship and questioned why the pair didn't pick things up after Brown's broken engagement to Jed Wyatt. While Brown and Weber seemingly decide to continue on as singles, and not pursue a relationship together, the conversation does take a toll on Weber. The Bachelor cancels a group date in order to take some alone time after finishing the heavy conversation with Brown.
Fans may question why Brown decides not to join Weber's group of women. At the time Weber filmed The Bachelor, Brown was also filming Dancing With The Stars. The former Bachelorette went on to win the competition, while Weber's finale seemingly took a different route from seasons past.
After the drama unfolds on episode two, a rose ceremony is expected. Three women are sent home during the second rose ceremony of Weber's season: Lauren Jones, Payton Moran, and Courtney Perry, according to Reality Steve.
'Bachelor' Spoilers: Champagne-Gate, Hannah Brown and Who Goes Home Episode Two | Culture