'Bachelor' Spoilers: Everything to Know About Peter Weber's First Impression Rose Winner
It's time for Bachelor Nation to buckle up for another "most dramatic season yet." Monday night's three-hour premiere will not only introduce Peter Weber's women but will take viewers past the initial limo night and immerse them in the drama of the situation.
From the opening-night cocktail party, a one-on-one date and even a group date, the first episode of The Bachelor is expected to be full of interesting conversations, drama and—of course—one leading love interest. That's right: Weber will give out the first impression rose to a woman the internet is already talking about.
According to spoilers from Reality Steve, Weber chooses Hannah Ann Sluss, whose Instagram says she's a 23-year-old model from Knoxville, Tennessee. In a video introduction by Chris Harrison, which Sluss posted on her account on December 16, Sluss is a friend of Hannah Godwin. Godwin appeared on Colton Underwood's season of The Bachelor last year and is now engaged to Dylan Harbour, whom she met on Bachelor in Paradise last summer.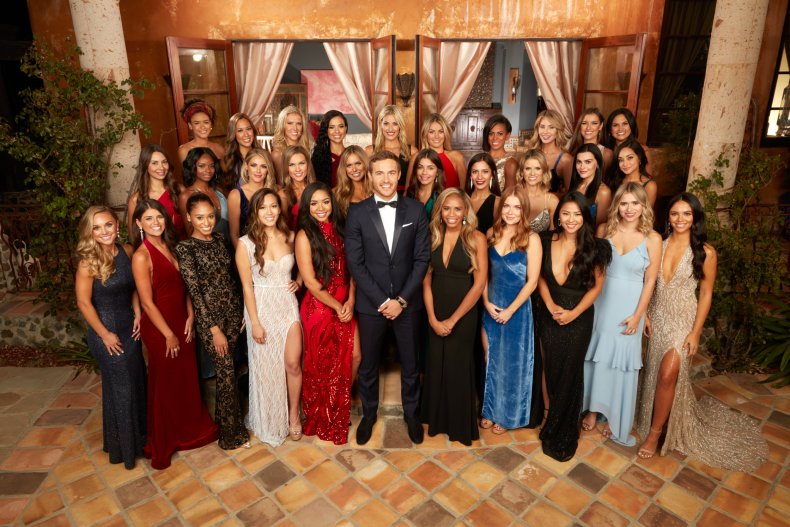 From the video, one might conclude that Sluss may not know how dramatic a Bachelor season can be. "She seemed very naïve about this whole Bachelor world," Harrison says in the video. "She seems sweet, quiet, reserved: Girl's got a backbone."
Sluss' Instagram profile, which cites 1 Corinthians 2:9 in her bio, hints that she might be Christian. She also notes that she's has "Southern roots" and is "happy, thankful and always smiling."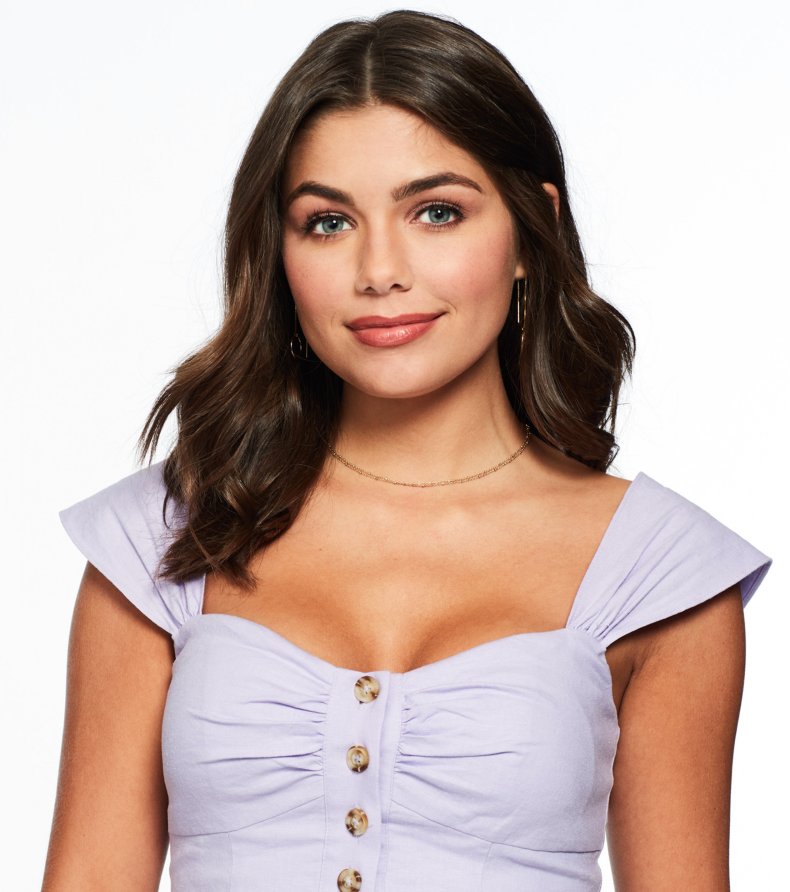 Even before the show aired, Sluss was followed by some giant Bachelor names. Both former Bachelorette Hannah Brown and Cassie Randolph, who won Underwood's heart, already follow Sluss on the app. The model, in total, has just under 90,000 followers before the season premiere.
Though Bachelor spoilers are usually available for the end of the season, Weber's run is different. He revealed there won't be any spoilers before the finale, claiming this season isn't normal. Even Harrison told Good Morning America that the season is still playing out in real time.
Spoilers say that Weber didn't get engaged in a traditional Bachelor finale, according to Reality Steve. That doesn't necessarily mean he's single at the end of the season, just that the final rose may have been held for an unknown reason.
Typically, the first impression rose holder makes it far in the competition. Many have even been known to win the season. For Sluss, this could be true. Some spoilers that are available show Sluss making it as far as the final two. It's still unknown if Sluss will be a villain or a fan favorite this season.