'Bachelor' Spoilers: Everything We Know About Peter Weber's Mysterious Finale
Peter Weber's season of The Bachelor has been anything but ordinary. Unlike other seasons in Bachelor franchise history, there are no public spoilers for how Weber's season ends. Usually, fans are able to look up details from the Bachelor or Bachelorette's engagement as early as the first episode. Instead, Weber's viewers, and even trusted spoilers sources, have spent the season piecing together possibilities.
A new theory, however, has been gaining traction. It all surrounds Madison Prewett, a fan favorite and one of Weber's leading relationships. The theory suggests Prewett eliminates herself from the series in an unprecedented decision that may upend Weber's finale.
Spoiler blogger Reality Steve revealed new information on Prewett's exit last week and confirmed Prewett will leave the series on her own.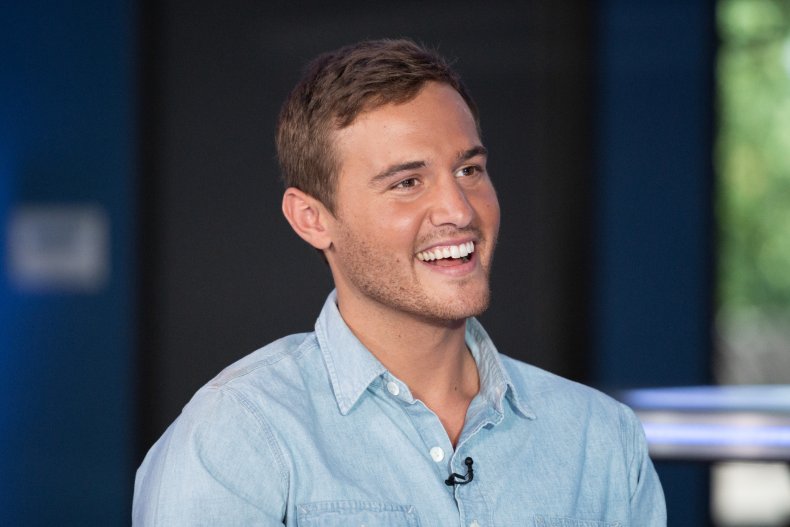 Teasers for the final episodes of The Bachelor show Prewett admitting she's a virgin. It's known now that Prewett will seemingly give Weber an ultimatum and suggest she'll be uncomfortable if Weber has sex with any of the final three women.
The trailer has already revealed that Weber is intimate with at least one woman during the fantasy suite dates, which will air next week. Fans put the pieces together quickly: It appears Weber will upset Prewett when he ignores her boundaries.
Reality Steve confirmed Prewett will leave the show because she's not comfortable with Weber sleeping with other women. This concept has been compared to Luke Parker's interactions with Hannah Brown on The Bachelorette. Parker told Brown her body should be reserved for her husband, and was upset with Brown when she revealed she'd been intimate during fantasy suite dates.
The rest of Weber's season is still unknown. Fans theorize Weber will try to win Prewett back. This comes from a few things. First, it's known that Weber didn't propose in Australia when he was expected to. This means his season was extended for an unknown reason. It could be because Prewett, whom he wanted to propose to, left the show.
There's also a compelling clip, published by The Bachelor, that shows Weber's mom telling him to "bring her home" and "don't let her go." Viewers seem to think this could be his mother's way of telling Weber to fight for Prewett, even though she left the show.
The last piece of recent evidence to support Prewett's continued involvement after her departure is that she was spotted filming with Bachelor production last week. Prewett was seen in her hometown of Auburn, Alabama, with a full camera crew. Reality Steve debunked the idea that Prewett could be filming Bachelorette content, claiming those promotions won't be filmed this month.
Whether Weber is engaged to Prewett, or anyone else, is unknown.