'Bachelor' Spoilers: Everything You Need To Know About Madison and Peter's Dramatic Overnight Date
Bachelor Nation is beginning to piece together Peter Weber's finale after a season of The Bachelor with no official spoilers. They were seemingly right about one major theory: Madison Prewett is expected to leave the show on her own will.
Prewett is one of Weber's final three women. All three will have overnight, or "fantasy suite" dates on Monday's episode. Though Prewett is expected to leave the show, apparently that won't happen yet. Monday will show just the start of her and Weber's mismatched values.
Weber and Prewett got close early on in the season. She was given the first one-on-one date by Weber, and was able to meet his family. The date consisted of them attending Weber's parent's vow renewal ceremony. It appeared that Prewett was accepted by Weber's family.
So far in the season, Prewett is the only woman that has had any interaction with Weber's loved ones.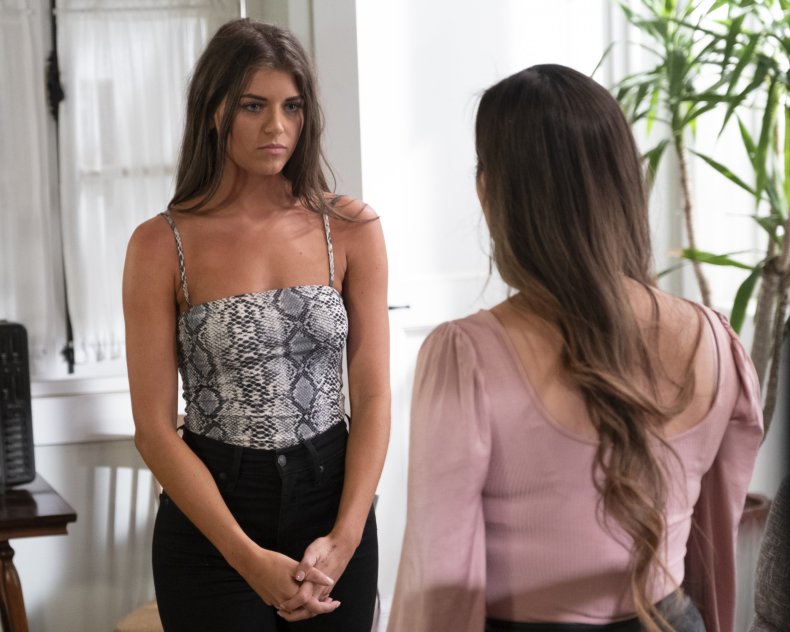 On Monday night's episode, Prewett is expected to tell Weber she's a virgin and is waiting until marriage to be intimate. She's foreshadowed this already. During hometown dates last week, Prewett spoke with her family members about her values, and how she hasn't told Weber that requirement yet.
A new preview of Monday night's episode shows Prewett telling Weber she "wouldn't be able to say yes to an engagement and move forward if [Weber] slept with the other women."
Through the trailer's edits, it appears Weber told Prewett he has been intimate with other women. It's possible he's pointing back to Hannah Brown's season of The Bachelorette, which produced memes about his sex life with Brown.
At the time of their conversation, it's unclear if Weber has already been intimate with the other two women. Reality Steve first claimed Prewett found out Weber had sex with one or both of the women in a conversation between the final three girls. Now, that prediction has changed.
"Correction to what I reported 2 weeks ago: Madison DIDN'T find out from Hannah Ann & Victoria first that Peter was intimate with them," he wrote. "I'm pretty sure she suspected it based on their reactions to her telling them she was saving herself, but wasn't specifically told by them."
Prewett is expected to make it to the finale week as one of the final two. There's now promotional footage of the finale episode that proves Prewett will meet Weber's family again. That suggests that she won't eliminate herself before the final episode.
Fans, and spoilers, expect Weber may chase Prewett after she leaves the show. That would explain the tearful preview of Weber's mother telling him to "bring her home" and "don't let her go," which has been playing all season.
The information available on Weber's finale has lead most to suspect Prewett is the season's winner.