'Bachelor' Spoilers: Is Peter Weber Engaged? Bachelor Claims No On Will Know Season's Ending Before Finale
As Bachelor seasons premiere, so do spoilers of engagements. However, Bachelor Peter Weber claims no one will know how his season ends.
Weber explained there's a reason no one will know what happens in his season in an interview with People.
"I can say I am very happy with how everything turned out. And I'm excited for everyone to tune in and have it be the very first unspoiled season in a while. So, it's going to be good," Weber said.
The Bachelor is right: most seasons of the show, be it The Bachelor, The Bachelorette or Bachelor In Paradise, have easily accessible spoilers. Most seem to surface through blogger Reality Steve either on his written blog, podcast, or Twitter account.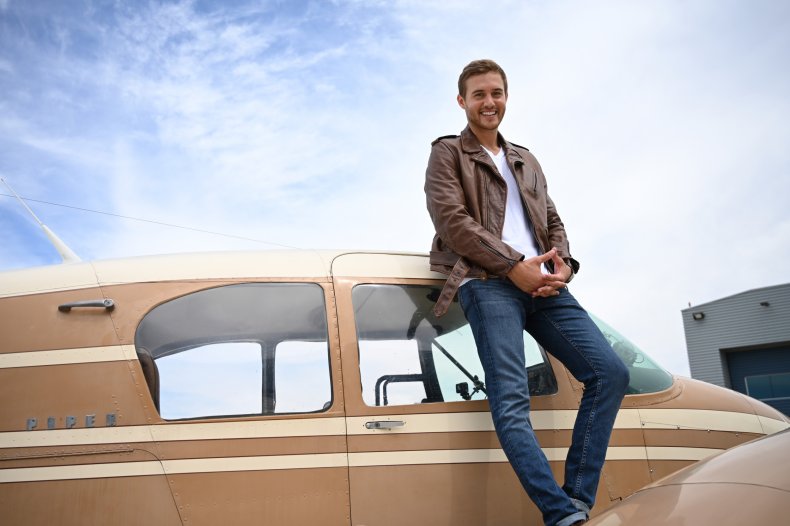 Most recently, Reality Steve said he does not have the answer for what happens to conclude Weber's season. "I know many of you were expecting all your answers to everything about the ending [of] this season today, and I don't have them," he said in a blog posted on Thursday.
It appears Weber didn't choose one woman in a traditional finale, according to Reality Steve.
"A couple weeks ago I told you I didn't have the ending, but the only thing I did know about this season was that it wasn't a normal ending. Meaning it wasn't 'here's two women, choose one, dump the other, and leave the final rose ceremony as a couple.' So on Nov. 17th in Australia when the finale was filmed, that's not what happened. However, what DID happen I'm not fully sure of."
Reality Steve has already revealed Weber's final two women: Madison Prewett and Hannah Ann Sluss. If Weber is engaged to, or even dating, one of them is unknown. What Reality Steve does know is Weber didn't get engaged in a grand finale moment like most seasons.
"What I do know is that there was no engagement on final rose ceremony day in Australia," the spoiler blog wrote.
Host Chris Harrison has also teased the irregular season, claiming, "It's possible it's still not over," in an interview with Good Morning America.
So, it may really be the most dramatic season of The Bachelor ever, and for the first time in a long time, fans will have to wait to see who gets Weber's final rose.
Reality Steve directed it all back to Weber's claim of an unspoiled season.
"I don't really know any other explanation of how I've heard twice that the ending won't be spoiled and there's a reason why – and that's because the ending hasn't happened yet," he said. "I can't spoil something that hasn't happened yet."