'Bachelor' Spoilers Reveal Shocking Outcome to Peter Weber's Surprise Date
Peter Weber's season of The Bachelor is about to get even more dramatic. After a whirlwind Monday episode, which saw him send six women home, Weber will continue his eliminations on Wednesday night. Now, one particular date could change the show's whole dynamic.
Weber will host a two-on-one date during Wednesday night's episode. The Bachelor teased the date on their Twitter account Wednesday morning. A video shows Tammy Ly and Mykenna Dunn gearing up to split time with Weber on the two-on-one.
Fans of the series know that two-on-one dates are a bit ominous. The Bachelor is required to send one of the two women home before the date ends. In the past, two-on-one dates have been used as a surefire way for Bachelors to sort out their feelings for the two women.
Ly and Dunn have been the center of controversy. On Monday night's episode, both women requested individual conversations with Weber before the rose ceremony. This upset the other women, as Weber had formally canceled that night's cocktail party. Instead of respecting Weber's decision, Ly and Dunn were slammed by their cast mates for "creating their own cocktail party."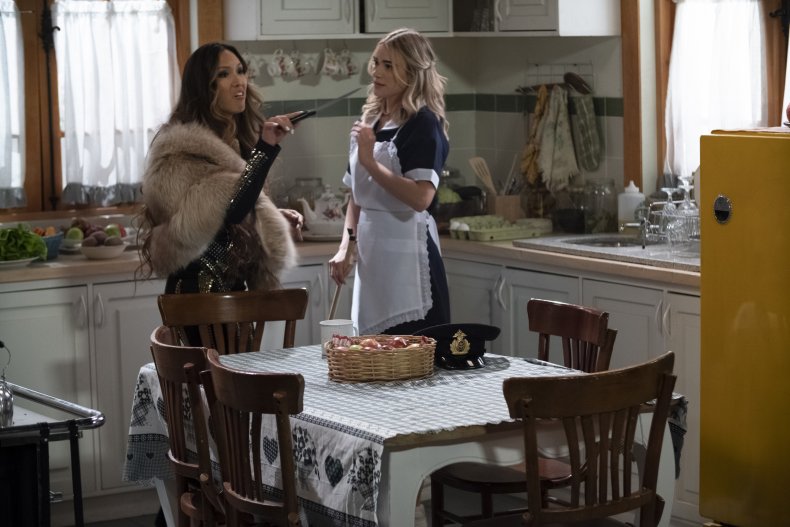 Dunn said she feared that Weber didn't have the time to truly get to know her, while Ly focused on recent drama that painted her as the show's leading villain. Ly became the center of the controversy when she was shown claiming contestant Kelsey Weier has a drinking problem. Ly also told Weber that Weier is emotionally unstable.
Past that, Ly seemingly started a rumor that Weier has a pill addiction. Weier clarified that she takes Adderall and birth control, but doesn't have a problem.
Weber kept both Ly and Dunn in favor of sending home Lexi Buchanan and Shiann Lewis. Spoilers say he's not clear on Ly or Dunn, though, and Wednesday's episode will have a major plot twist.
The two-on-one date is "impromptu" according to spoiler blogger Reality Steve. While it's unknown exactly what happens on the date, there is a shocking outcome: Both Dunn and Ly are sent home, according to the blogger.
ABC's trailer gave a sneak peek into the date setting and the tensions building before it. "You are nothing to me girl," Dunn says to Ly, who responds: "I'm everything."
In the trailer, Ly wears a black dress, which she says is for Dunn's "funeral."
Weber is still expected to send another woman home in a rose ceremony. Spoilers also claim Victoria Paul will go home in a reciprocated conversation with Weber.
The Bachelor will air Wednesday night at 8 p.m. ET on ABC. It will resume its normal schedule on Monday night.