'Bachelor' Spoilers: What to Know About Victoria and Peter's One-on-One Date
Bachelor Nation is in for some unexpected drama, engineered by producers of The Bachelor. A new one-on-one date will put Victoria Fuller face-to-face with her recent ex-boyfriend.
While exes appearing on the show aren't uncommon—Hannah Brown was on twice during Peter Weber's season, and a handful of past contestant exes have shown up to win back their lost loves—this interaction is a bit different. Chase Rice is a country singer who was hired by the show to perform during a one-on-one date. Unfortunately for Fuller, that means her ex-boyfriend is serenading her and her new love interest.
Fans went wild when The Bachelor teased the upcoming moment in last week's season preview. Spoilers of the awkward encounter, which was filmed at Cedar Point Amusement Park in Sandusky, Ohio, were leaked by spoiler blog Reality Steve in October. A few photos of Weber and Fuller dancing were snapped by members of the crowd.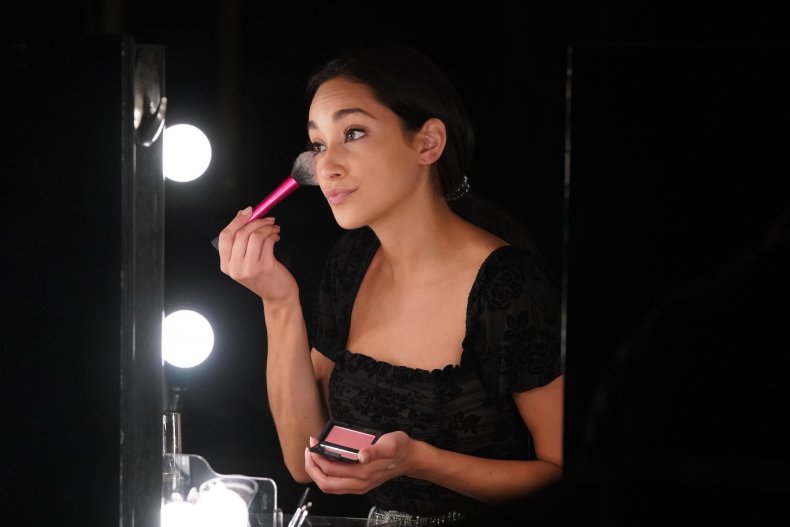 So what do you need to know about the former flames?
According to Reality Steve, the last time Fuller saw Rice was when she attended one of his concerts, a week before The Bachelor began filming. Not much else is known about their relationship. Fuller is likely to explain pieces of the past love to Weber on the show.
Rice opened up about the connection to Seattle radio station 98.9 The Bull. "I know her. We spent a night together in Charlotte. She's a cool chick from what I know," he explained. "I got no problem with her. I got no problem with him. I knew she was going on the show."
Rice, however, claimed he didn't sign up for the encounter. "I was pissed," he told the station. " I was really pissed off to be honest. I was just going there to try and promote 'Lonely If You Are', and 'Eyes On You,' and I wanted nothing to do with [it]. If there's anything I've ever wanted, it's to have nothing to do with the drama of that show."
He continued: "I was still pretty surprised. I told my manager and my publicist, and they were like, 'Don't even worry about that. They're not going to do that to you. That's a weird coincidence, but they're not going to. There's no way they're going to do that to you.'"
It appears Rice is no longer a fan of the show. "The fact that they did that to me? It's over the top. It's unnecessary," he said. "I didn't expect it, but at the end of the day it happened. I don't know if it's the producers, or if they just got lucky as hell."
There's an answer to that. ABC Reality Chief Rob Mills spoke about the exes' encounter in an interview with Variety and seemingly confirmed that it was planned.
"Look, I can't say that certain things just happen completely by accident," he said. "So yes, there is a girl and there is an entertainer on one of the dates, and she happened to run into him. We don't go in saying that we're going to reverse engineer this, but when you find out about these things, you have to take advantage of it because it is great TV. So, I wouldn't say over-produced, but I would say very well-produced. When you watch it, you will say, 'Wow, that was great TV.'"